STEAM class builds future-ready skills
Lessons in Jade Van Gorder's class are reinforcing why it's never too early to start tapping into your potential.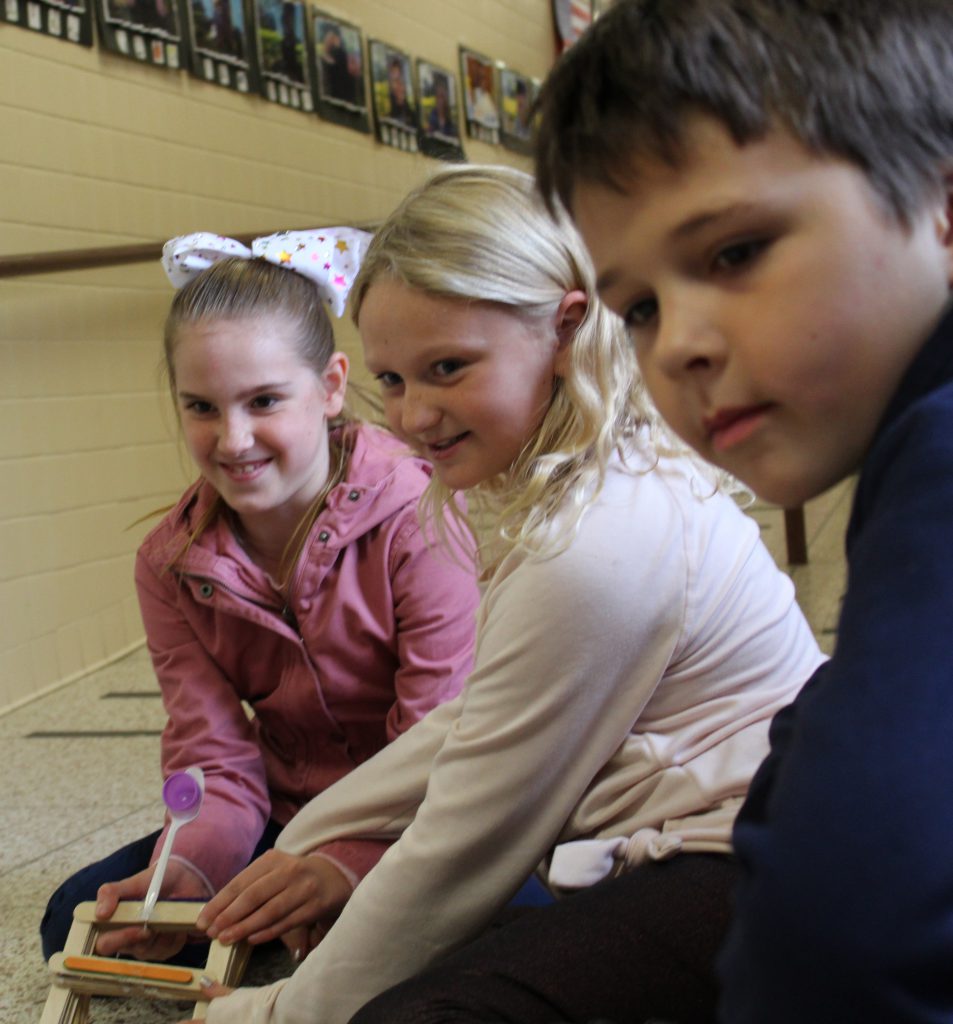 Harry Hoag Elementary School student Austin Cassford said maybe he'll be an architect someday, or an engineer. At the very least, he has a head start on learning how to balance a checkbook, to work on a team and to be a creative problem solver.
"I'm learning important skills for when I'm older," he said.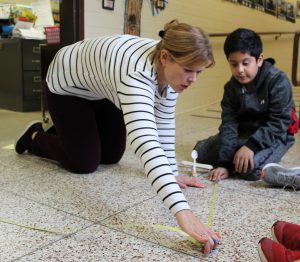 These are big thoughts for a fourth grader. But the STEAM lessons in Jade Van Gorder's class are reinforcing why it's never too early to start tapping into your potential.
"If kids start tapping into their spatial intelligence and start developing these skills at a young age, they may discover abilities that they never knew they had," Van Gorder said.
Science, technology, engineering, and math—or STEM, as it is known in education circles—are rapidly growing fields of study. STEM has evolved to STEAM, with increasing recognition that artistic creativity is an important element of engineering design and problem-solving.
Van Gorder's STEAM class recently had students designing and building functioning catapults made out of popsicle sticks. When the catapults were completed, students took turns launching marshmallow pumpkins through the hallway. Students were given the option to participate in a friendly competition to see whose would go the furthest.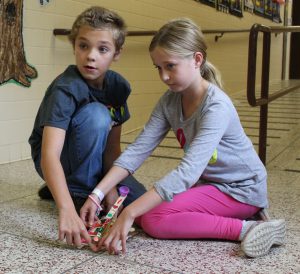 Student Alexa Conley won, but she had to learn that success doesn't always happen on the first try.
"The first catapult I made broke, so I took it one step further and added rubber bands, because you really want the catapult to go back as far as it can," she said.
Embracing failure is an important part of developing a growth mindset. Students are learning how to bounce back from failure and to keep trying.
"The children have to know going into any project, that their first design may not be a complete success," Van Gorder said. "With a growth mindset, it helps them embrace challenges or a failed attempt and move forward with a positive attitude."
Students are also learning that they're apt to be more successful if they collaborate and work together. For most projects, Van Gorder gives students the option to work individually or in teams.
"We wanted to work together because it gets the job done faster, and to have someone to lean on if you're having a hard time," Caleigh Bartholomew said of her partner Elijah Smith.
Other projects in the class have challenged students to build various structures, like the strongest bridge or tallest tower. First, though, they had to earn fake money so they could purchase materials by working their way through math problems.  They had to deposit their earnings into their personal checkbooks and then "buy" materials.
"I've always loved the idea of incorporating STEAM challenges into my lessons, as it not only helps to engage the children, but also fosters collaboration and encourages innovative problem-solving," Van Gorder said. "It's been a real hit!"