First graders write letters, hold collection drive for veterans
They collected pens, puzzle books, personal care items and candy.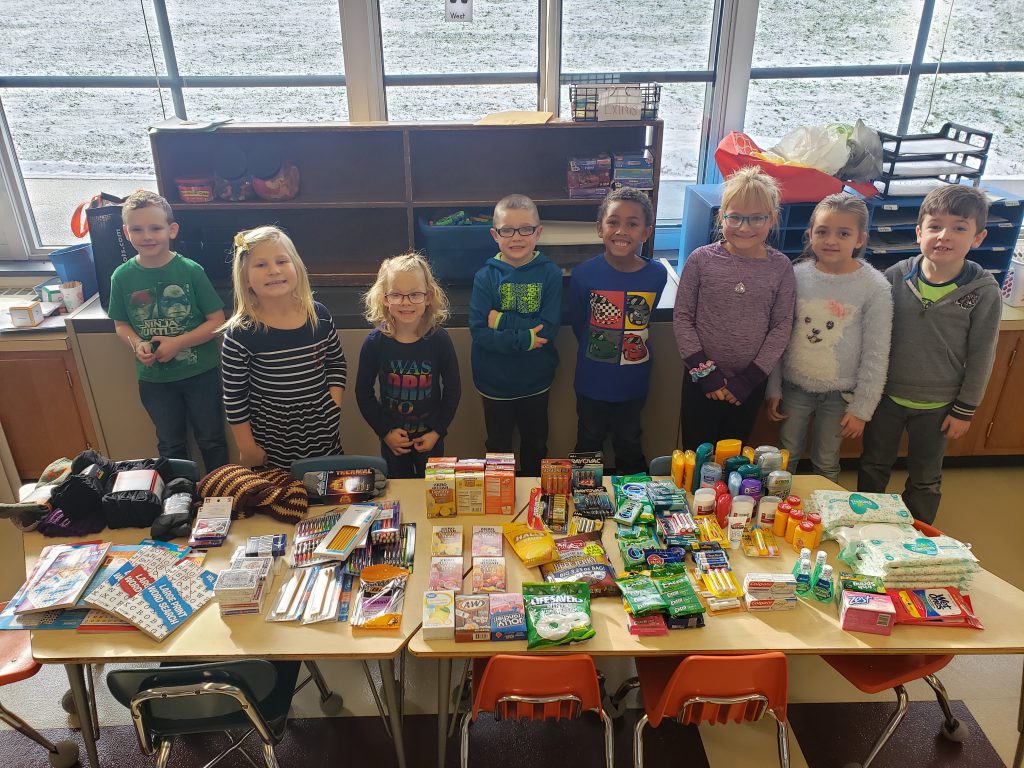 First graders and their teachers Kyra Gallup, Caitlin Baker and Ashley Bargstedt recently completed a service project in honor of Veterans Day. The children wrote letters to service men and women, both retired and active duty, through Operation Gratitude. They also held a small collection drive to collect items for the care packages that Operation Gratitude sends overseas.