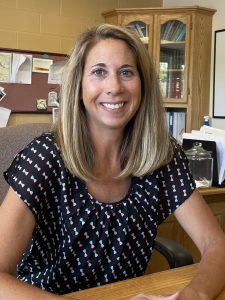 Dear Fort Plain Central School District Community Members,
I wish to take this opportunity to warmly welcome everyone back to school for the 2023-2024 school year!
The first day of school for students kindergarten through grade 12 is Wednesday, September 6, 2023.
While you were away, the summer teams remained busy preparing for your return.  I extend a deep notion of gratitude to all summer employees.
In addition, many stakeholder groups including administrators, teachers, parents and community leaders spent time identifying the types of skills and knowledge that we believe will best prepare our students for success beyond graduation.  The summer conversations helped begin our process of long term planning. As adults, we passionately agreed that school should be a safe place where students can explore their interests and aspirations, thoroughly enjoy their school day experience, and be held accountable to display self worth and good character.  During the fall, student stakeholder groups will be consulted to learn more about their very important perspectives on these topics and more.
Last year, the Board of Education identified five enduring goals:
Improve safety in our schools.
Improve student learning outcomes.
Build and maintain trusting relationships with students and their families.
Support social and emotional wellness for all school community members.
Ensure responsible and strategic use of fiscal and human resources to best support the needs of our students.
In alignment with our enduring goals, the leadership team has prioritized the development of a comprehensive, Multi Tiered Systems of Support (MTSS) Plan as a necessary project for the upcoming year.  When completed, the plan will be a resource for both professionals and parents that can be used to address questions related to academic and social-emotional intervention services.
A second priority for both buildings will be to ensure that every student attends school regularly.  We will do a comprehensive review of our local attendance policy and delve deeply into attendance data to analyze the excuses associated with high rates of absenteeism specific to Fort Plain CSD.  Students who miss more than 10 days of school are at risk for failure related to learning milestones and often become disengaged with the school process in general.  Our teachers and leaders believe in the promise of education and we feel strongly that being in school daily guarantees each student the opportunity to get what they need from us in order to pursue a life filled with success and enduring happiness.
I'm excited for what's to come and, again, thank you for the opportunity to be a part of your children's education and well being.
Take good care and see you soon,
Lauren Crisman
Superintendent of Schools
Post navigation