Fort Plain schools honor veterans at assemblies
'They did a really nice job of elevating the importance of who a veteran is and what they've done.'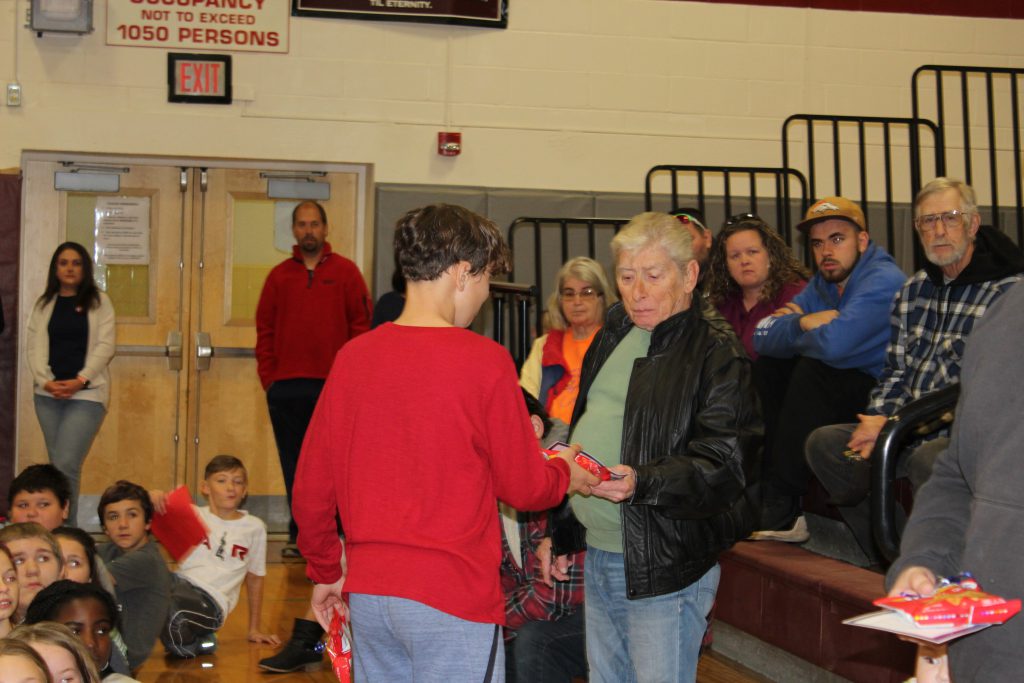 Fort Plain Central School District celebrated our local heroes in honor of Veterans Day during assemblies at both schools on Friday.
Harry Hoag Elementary students learned about who a veteran is, and the history of Veterans Day and the song "Taps." They sang patriotic songs and gave tokens of appreciation to the veterans in attendance.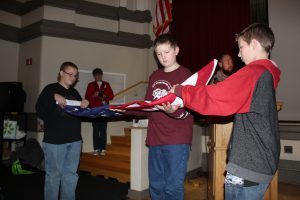 At the Jr./Sr. High School, the band and choral group Harmony performed, and Brad Niles' students showed the proper way to fold an American flag. Students gave a presentation about the White Table, a military tradition that serves to honor those who are no longer here to celebrate. Interim Superintendent Kathy Dougherty also unveiled a memorial of an engraved stone beneath the flag pole at the school entrance. It reads, "To Our Men and Women in the Armed Forces – Past, Present and Future – We Thank You. In Memory of Many, In Honor of All."
Dave Prahst, who gave 22 years of service to the Air Force and National Guard, attended both assemblies.
"It's really special and I appreciate it," he said. "I especially appreciate that the recognition comes from our youth. They did a really nice job of elevating the importance of who a veteran is and what they've done."
Jr./Sr. High School students Rachel and Ian Zuppardi said they were honored to recognize their parents Kaeriis and Jason.
"It's important for us to remember what our parents have done for our country," Rachel said.