As the school year comes to a close, Fort Plain bids farewell to 10 dedicated employees who are retiring from the district. Collectively, their time here adds up to more than 230 years of service to the school community. Staff and students alike will miss them. Congratulations and best wishes to Mike Cardamone, Nancy Cole, Jean Davis, Bonnie Hanifin, Carol Hecht, Cheryl Lamb, Mary McCall, Loren Miller, Lisa Petty, and Mary VanPatten.
Mike Cardamone joined the Fort Plain school community as a school bus driver in 2006. He has always demonstrated the highest degree of professionalism, and he takes great pride in his work. Mike has always been able to connect with students of all ages. Most particularly, he has been a positive role model for those high school students who attended HFM BOCES. Mike has delayed his plan to retire for the past several years now, mostly because he didn't want to leave the students. However, the time has now come. In his retirement he will focus on his personal business and his family.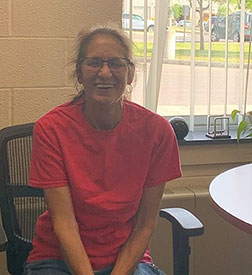 Nancy Cole has over 30 years of experience working in the cleaning industry. She has served Fort Plain Central School District since 2017. Nancy is known for her high cleaning standards and team leadership and for her outgoing personality. She has been a wonderful co-worker and friend to many members of the school community. Retirement will not slow her down. She plans to continue working for the town office, engaging in outdoor adventures and spending time with her family. Her positive attitude and high energy will be greatly missed here at Fort Plain.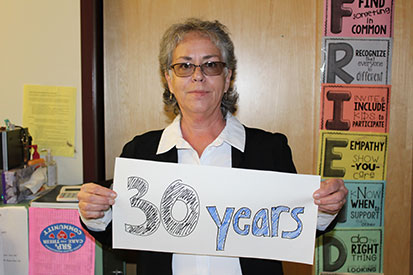 Jean Davis is a Fort Plain graduate who has worked in the school for 30 years. Friendly, kind and always willing to help, Jean is the one who will try new recipes with the students in Mrs. Petty's Life Skills class. She is best known for her creativity, whether it is making treats in the classroom or decorating the hallway with festive colorful displays. While Jean is a self-proclaimed homebody who enjoys gardening, she and her husband, Bob, recently bought a trailer. Their travel plans include some trips to Maine to visit their son and his family.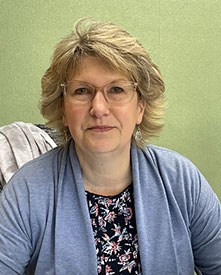 Bonnie Hanifin is retiring after serving Harry Hoag Elementary School for over two decades. Bonnie is an outstanding educator whose contributions to the school community will never be forgotten. Most recently, she served as an interventionist in the area of mathematics. She worked with students of all ages to develop deeper understanding of math concepts and collaborated with her peers to integrate hands-on learning experiences into every classroom. Harry Hoag will miss Bonnie deeply, and we wish her health and happiness in retirement!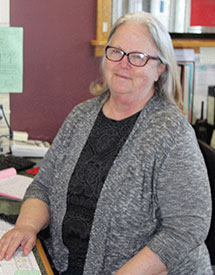 Carol Hecht has been with her Fort Plain family for 12 years. She started in food service, then became the friendly face that greeted everyone when they entered the building at the junior-senior high school. Her kind words, shy smile, patience and willingness to help everyone will be missed. Carol does not have a concrete retirement plan. Long term, she will probably sell her house. She has six children and figures she can stay with each of them for a while. Short term, she wants to visit her son, Joe, who is stationed in Maryland. Carol knew she had to make a change, and she says this is her start.
Cheryl Lamb is a Fort Plain graduate who has served the Fort Plan Central School District for more than 23 years. She has been a jack-of-all-trades working in the library, classroom, study hall, cafeteria and distance learning lab. Two years ago, Cheryl moved to Caroga Lake where she enjoys the beach life. She says she is still young enough to enjoy herself, and that is exactly what she plans to do. On her first day of retirement, Cheryl plans to take her coffee and chair by the water, dig her toes in the sand and simply enjoy the peace and quiet.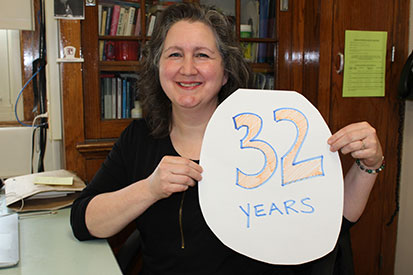 Mary McCall has been a teacher for 33 years. Besides teaching English, Mary is fluent and certified to teach Russian. We are glad she stuck with English because she has fostered a love of reading in her students, but the biggest lessons the students learn do not come from the books they read, but from the life lessons she instills in all of them. Mary teaches with kindness, wisdom and positivity. While Mary says she loves, loves, loves the kids, the COVID-19 pandemic did her in. She is ready for her next journey . . . which includes getting back to writing. Mary is a novelist, publishing her first book, "Secret Vows," in 2001. She has written eight novels and already has ideas for her next book. Besides writing, Mary and her husband plan to move closer to Delmar to be near her precious granddaughters.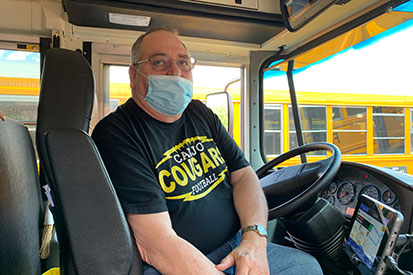 As a 28-year veteran, Loren Miller has served Fort Plain with great pride and honor. He has received several letters over the years commending him for his excellent work, safe driving skills and his ability to respond quickly and professionally in any situation. Not only has Loren built many relationships with Fort Plain students, after spending several years driving a school bus that traveled among various Amish school buildings, he is highly respected by the Amish community. In addition to being a school bus driver, Loren spent 15 years working as a member of the building and grounds team. Loren is known for his high cleaning standards and painting skills. In retirement he will enjoy spending time with his partner Sharon and their family.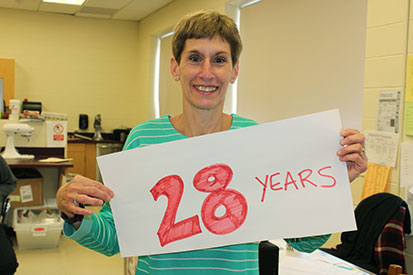 Lisa Petty has been a special education teacher in our school for 25 years. Educators run in her family. In fact, this will be the first time in 54 years that there will not be a Petty (Stortecky) working in our district. Lisa's influence on our school community has been profound. She and the students in her Life Skills classroom have taught us all valuable lessons of acceptance, kindness and giving. Upon retirement, Lisa wants to try to find a hobby, but if she doesn't that is okay. She will be busy travelling, visiting her boys (especially her grandson) in Houston, Phoenix and Buffalo . . . and hopefully still baking us cookies! Lisa will enjoy her summer with family in South Carolina. She is a season ticketholder for St. Bonaventure athletics and, post pandemic, she is looking forward to going to some games.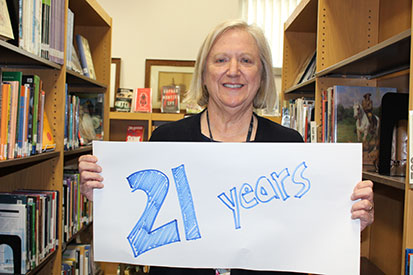 Mary VanPatten has been our librarian for the past 21 years. Books have been her passion. Whenever anyone needed a book recommendation, Mary was always ready. Through Battle of the Books, she encouraged kids to not only read good books, but win a trophy or two along the way. Mary has created a welcoming, comfortable atmosphere for students, making the library feel like home. She also worked with teachers to create some amazing projects. While Mary does not have grand retirement plans, she is looking forward to quilting, gardening, sleeping late and spoiling her seven grandchildren. She also has 25 years of clutter to get rid of, so keep an eye on eBay for some bargains.