Students, teacher do 20,636 push-ups for veterans – with more to come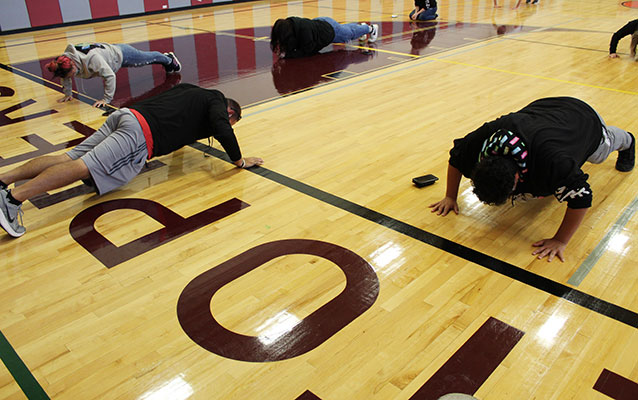 Fort Plain Physical Education teacher Casey Russom is leading all 7-12th grade students in doing 22 push-ups for 22 consecutive school days as part of the 22Challenge, which raises awareness of veteran suicide and supports projects to assist veterans.
They've teamed with Fort Plain VFW Commander Tom Ellwood on the challenge, which culminates on Nov. 10, just before Veterans Day. Ellwood sends daily video clips to the students, and he and another veteran will be visiting FPHS.
"The student feedback has been great," Russom said. "Some students do regular push-ups, some do modified, some do more than 22." Russom does 22 with every class – and he's doing great, too, even if he might get a little tired at times!
Their push-ups tally to-date: 20,636!