Sixth graders present anti-bullying play for their younger peers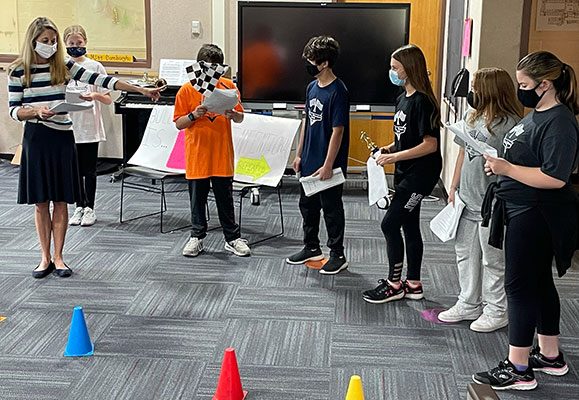 In honor of October as Anti-Bullying Month, sixth grade students at Harry Hoag School performed the play "Cars in Conflict or Is It Bullying" for the Oct. 22, 2021, Morning Program.
"Under the direction of School Counselor Mrs. Macherone, the older students did a beautiful job of teaching their younger peers about bullying behaviors and what to do when faced with those situations," said Principal Lauren Crisman. "We are very proud of our sixth graders for promoting a positive school culture."
View more photos on the Fort Plain Facebook page.