Sept. 10 visit with "Ground Zero" author inspires and informs students
A virtual visit with an award-winning author has inspired Harry Hoag students to delve into a history-based  novel. They also gained an insider's view of how a book is researched, organized and written.
On Friday, Sept. 10, 2021, Mrs. Colvin's fifth grade Guided Reading class participated in a virtual visit with Alan Gratz, the author of "Ground Zero."
"We learned how long it took Mr. Gratz to research information to write this book," Colvin said. "He also showed us how he separates all the information he collects and sorts it into the chapters of the book.
"He also talked about the storyline of the book. After Mr. Gratz's presentation, my students are ready and very excited to start reading 'Ground Zero'."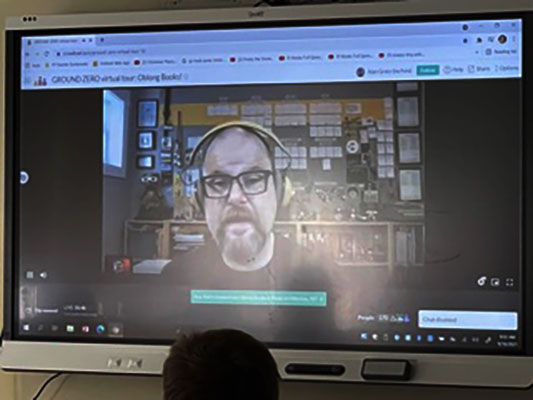 Information about "Ground Zero" is posted on Alan Gratz's webpage.