Outstanding student-athletes Sarah Florian, Robert Jordan, Levi Thomas sign with colleges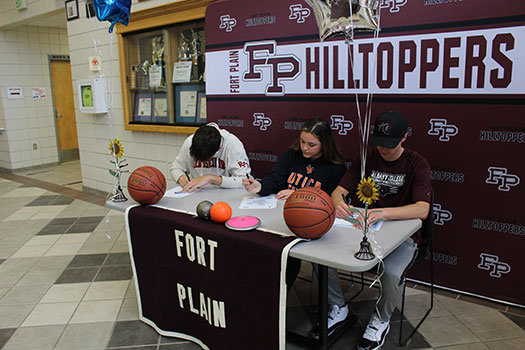 Fort Plain Jr./Sr. High School celebrated college signings by three talented student-athletes the afternoon of May 4, 2022, in the high school lobby.
The students-athletes and their coaches were introduced by Fort Plain Athletic Director Charlie Karker, who congratulated them on their dedication, effort and success.
Sarah Florian signed today with Utica University for indoor and outdoor track and field. She closes out an impressive high school career competing in shot put and discus and other events. Sarah was praised for her work in the athletic and academic arenas by Track & Field Coach and Social Studies Teacher Brad Niles.
Robert Jordan signed today with Rensselaer Polytechnic Institute (RPI) for basketball.
Levi Thomas signed today with Albany College of Pharmacy for basketball.
Robert and Levi helped Fort Plain clinch the 2022 varsity sectionals at the Cool Insuring Arena in March and were spotlighted in an article in the Daily Gazette. Basketball Coach and P.E. Teacher Casey Russom spoke about Robert's and Levi's achievements and praised all three students for their hard work behind the scenes leading to their success being celebrated today.
Students must meet college standards to sign with NCAA Division III schools, and signing is evidence of an outstanding high school career and commitment to a college's program.
Congratulations to all!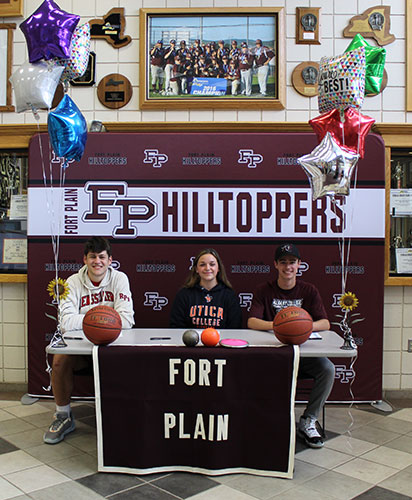 Robert Jordan, Sarah Florian, Levi Thomas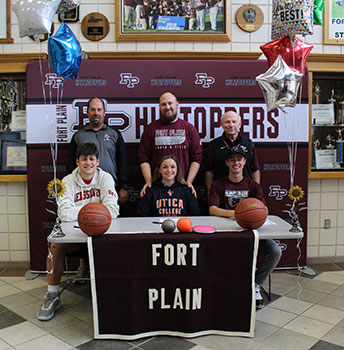 Robert, Sarah and Levi with Coach Russom, Coach Niles
and Athletic Director Karker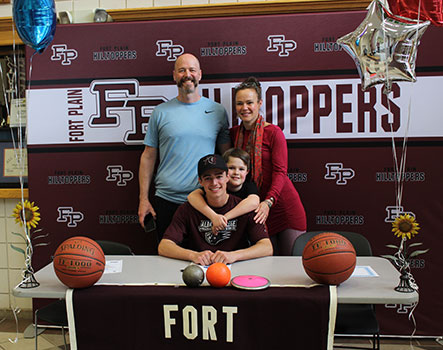 Levi and his family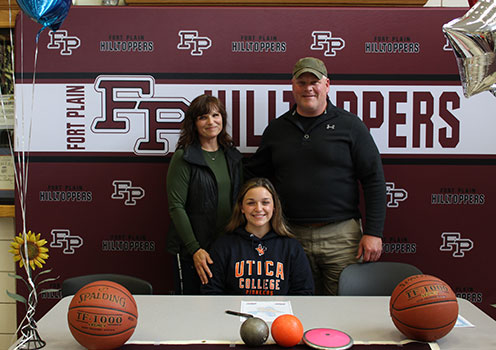 Sarah and her family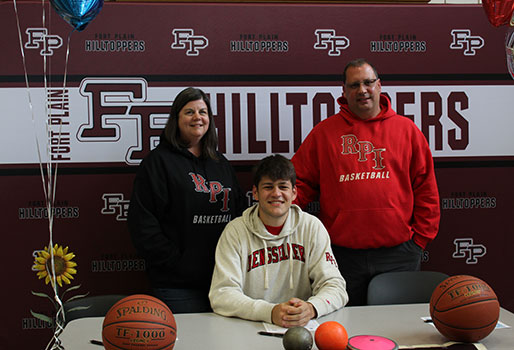 Robert and his family