New program fosters literacy across grade levels
Who doesn't love to be read to?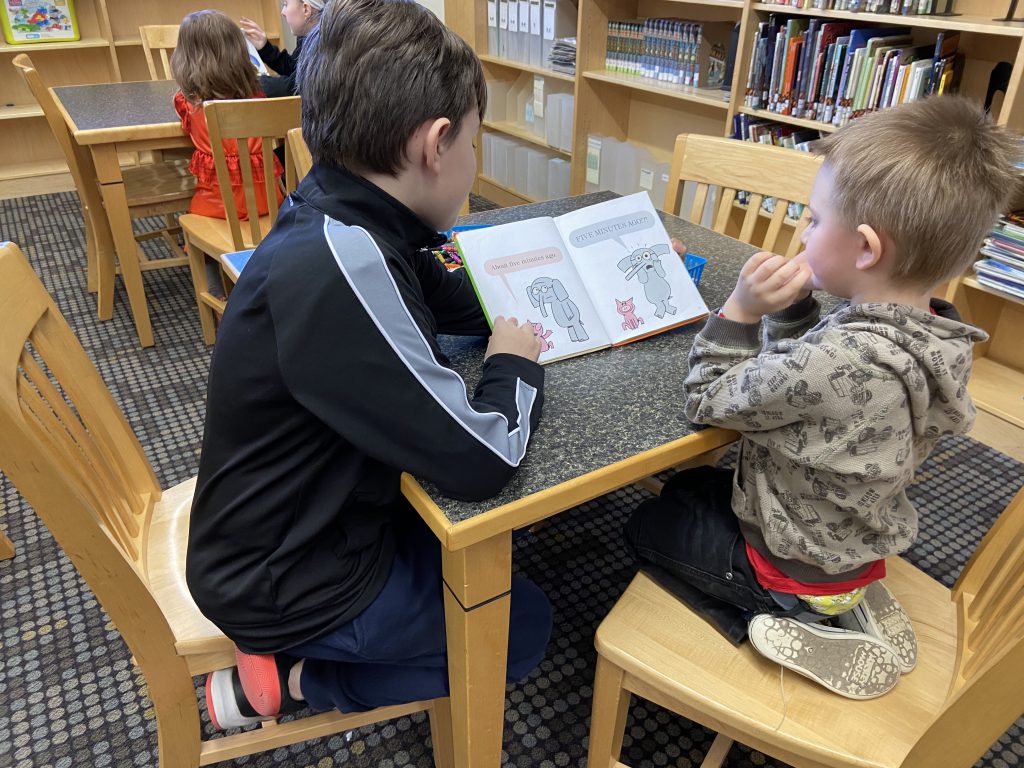 Who doesn't love to be read to? The Cross-Age Reading Buddies group recently met in the Harry Hoag Elementary School Library under the direction of Melissa Caponera, teaching assistant in the library. The objective of this newly formed group is to bring children together to foster literacy through mentor relationships. Students in Kayleen Snow's fifth grade English language arts class partnered with prekindergarten students from Stephanie Parkinson's class. Together they selected books of interest, found a quiet reading spot and shared their love of reading. The group meets on Tuesday mornings in the school library.