Join Principal Crisman for virtual story time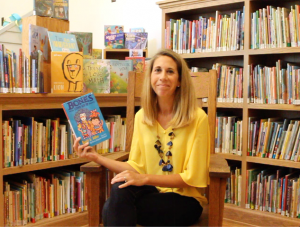 Grab a stuffed animal and curl up in a cozy spot for virtual story time with Harry Hoag Elementary School Principal Lauren Crisman. She has partnered with the Fort Plain Free Library to promote literacy in the community this summer. Every week, the library is sharing videos on its Facebook page featuring Mrs. Crisman reading picture books and parts of chapter books. This series is called "Page Turners." It's part of Fort Plain Free Library's virtual 2020 summer reading program, "Imagine Your Story." Mrs. Crisman is also featured in some of the library's virtual Toddler/Preschool Story Time videos.
To register and participate in online summer reading and fun at the library, go to  http://fortplainfreelibraryny12.readsquared.com/.
More Page Turner videos with Mrs. Crisman