Fort Plain Central School recognized those who served our country in honor of Veterans Day during the week of the holiday, with an assembly and special classroom activities.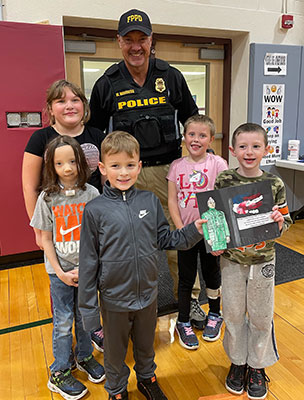 In Sonja Purinton's class at Harry Hoag Elementary, students honored veterans by making handprint flags with a poem and a handwritten "Thank You."
They presented Fort Plain Detective Mereness with one of the projects they made, to honor him and thank him for his service.
On Thursday, Harry Hoag students and staff gathered for an assembly to honor those who've served in observance of Veterans Day.