Fureno, Stockwell sign Letters of Intent for Le Moyne
As lifelong friends, it is perhaps fitting that the pair signed their letters together to play on the diamond next year.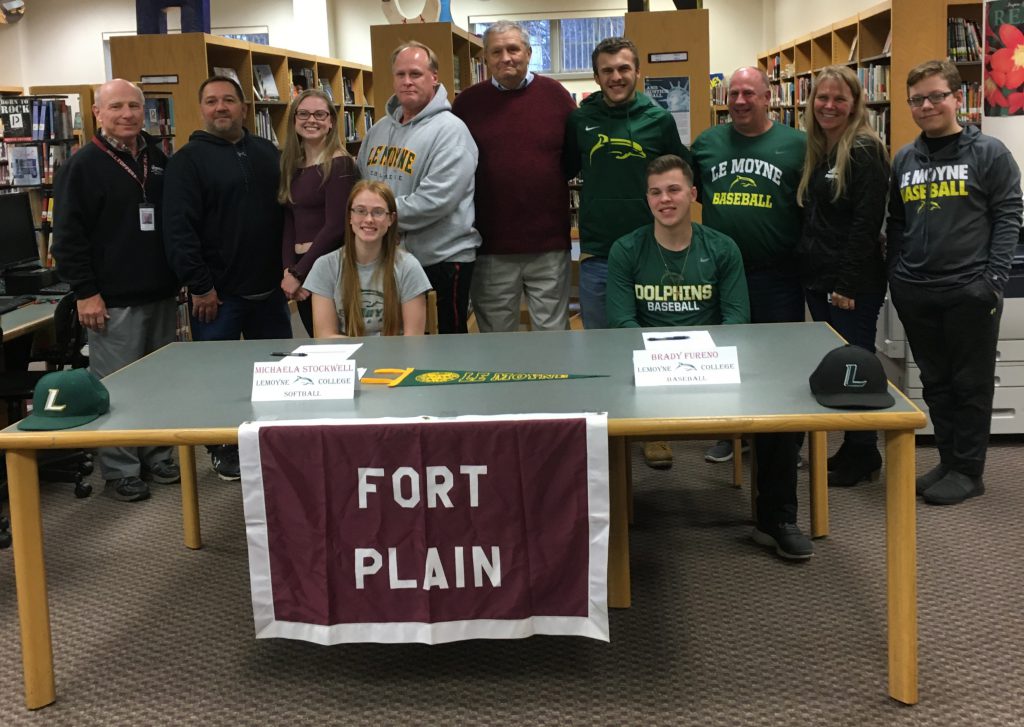 Fort Plain Central School District is proud to announce that seniors Michaela Stockwell and Brady Fureno respectively signed Letters of Intent on Friday, Nov. 8 to continue their education and play at Le Moyne College in Syracuse this fall.
Stockwell will major in biology and play softball, and Fureno will major physics/civil engineering and play baseball.
Stockwell is a standout pitcher and leadoff hitter, and is recognized as one of the Western Athletics Conference's top softball players.
Fureno has been the Hilltoppers' starting catcher the past three seasons. He has started every game for Fort Plain the last four seasons. In that time, Fort Plain has won three Section II titles, captured the Class D state championship in 2016 and reached the state final in 2018.
Related news coverage