Baseball unit covers many academic bases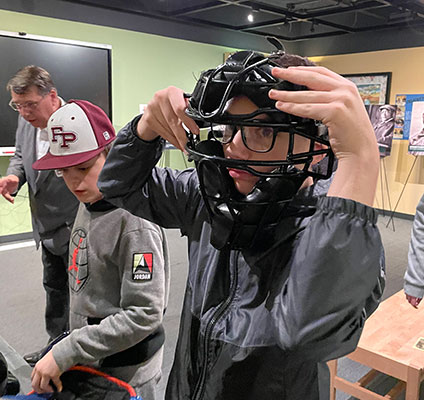 Fort Plain's 7th grade class kicked off spring with an interdisciplinary unit revolving around the topic of baseball. Throughout the week before their break, the students learned about various aspects of America's Pastime.
Interactive stadium tours, walk-up songs, coding baserunning robots, stadium foods, calculating batting averages, escape rooms, cultural diversity, stadium geography and mascots were all part of the learning – and the fun – in their classrooms.
The unit ended with a trip to the Baseball Hall of Fame in Cooperstown, where the students learned about many historical aspects of baseball in America, as well as the tools of the trade.
"They were even treated to a fantastic lunch at Sal's Pizzeria in Cooperstown," said teacher Dale Smith. "A huge thank you to Adria Palmeri for her generosity!"