Forensics & Criminology students learn a key skill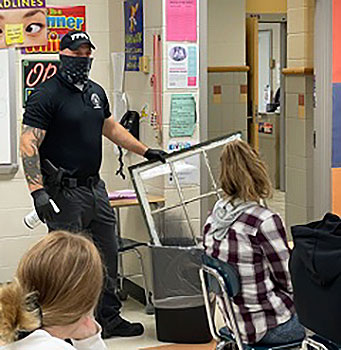 Corporal Richards from the Fort Plain Police Department gave an engaging demonstration of his crime technician skills in Dale Smith's and Kevin Bogus' Forensics and Criminology class. Corporal Richards showed students how crime techs in the field lift prints off everyday items like windows, water bottles and even dust.
"The students learned it is not as easy as it looks on TV, but it is a very important duty in catching the bad guys," Bogus said.