5k fun for Girls on the Run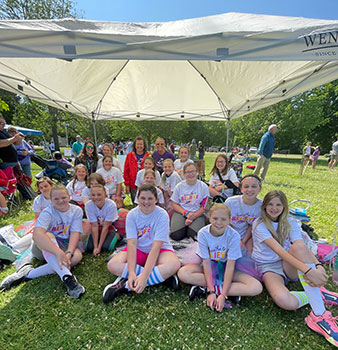 Our Girls on the Run team finished their 10-week program with a fun-filled 5K race in Oneonta on Sunday, June 4. It was a beautiful day, and the venue was filled with music, prizes, fun activities and lots of camaraderie.
"It was a day overflowing with girl empowerment!" said Girls on the Run volunteer Meagan Heiser. "We're looking forward to another exciting season of learning and growing next spring with GOTR. Great job girls! We are so proud of you!"
See how our Girls on the Run program is about much more than miles.
Read about how our team helped others and supported each other.
Girls on the Run is a twice-weekly, afterschool program for 5th and 6th grade students where trained volunteers lead girls through interactive lessons and movement activities, that culminates in a celebratory 5K in June.