Village Board meeting provides authentic learning for Student Council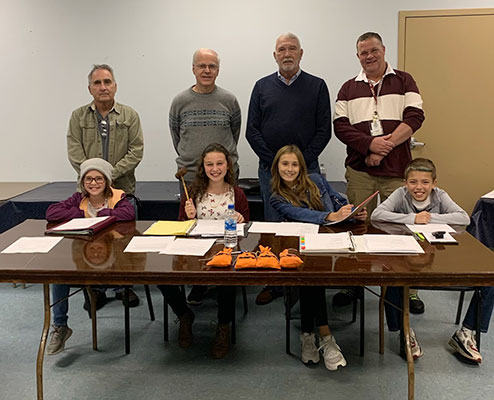 Members of Harry Hoag Elementary School's Student Council experienced local government operations in real time, outside their school, on Oct. 18, when they participated in a meeting of the Fort Plain Village Board.
"FPCSD thanks Mr. Hanifin and the Village Board for extending an invitation for the elementary student government leaders to attend their most recent meeting," said Fort Plain Superintendent Lauren Crisman. "This authentic learning opportunity provided them with a chance to see how a local governance team functions, and I know that they each felt very special to be personally invited to attend the meeting. We appreciate the village support to help us grow future leaders!"
"Our Student Council members met their local officials, led the Pledge of Allegiance, and observed the Village Board meeting. They received an excellent introduction to government and school and community partnership," said Student Council Advisor Michelle Hext. "We thank the Village Board for welcoming our group."
After the Oct. 18 meeting, Fort Plain Mayor and Harry Hoag Elementary Teacher Patrick Hanifin said, "At tonight's Village Board meeting, we were visited by the newly elected Fort Plain Elementary School Student Council members. They had the opportunity to meet many of the Village officials and take part in the meeting. Thank you to Student Council Advisor Michelle Looman Hext for helping to coordinate their participation tonight."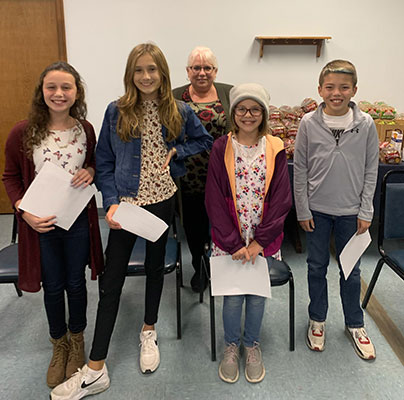 In the photo above: Student Council members with Mrs. Hext. 
In the photo at the top of the page: Student Council members with Village Board members and Mayor Hanifin.