Thank you to our Fort Plain Fire Department heroes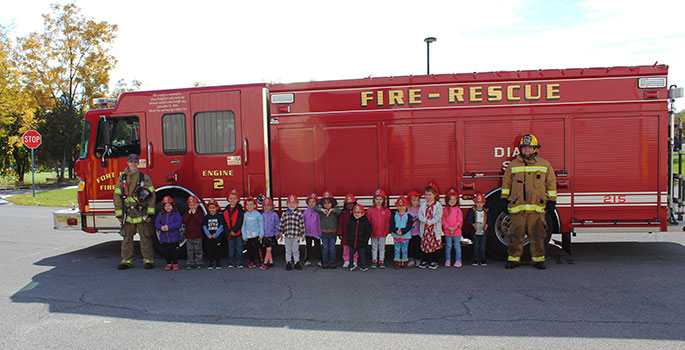 Harry Hoag students learned valuable lessons about fire safety when the Fort Plain Fire Department visited their school on Oct. 12, during Fire Prevention Week.
They learned that firefighters are helpers who keep them safe, what to do if a smoke detector sounds, and what to do in the event of a fire. The students also got to turn on and hold a working fire hose and ride in a fire truck, and at the end of the presentations, each received their own fire hat.
Thank you to our local heroes – and school community members – who visited with our students and staff and shared their knowledge, including Fort Plain Fire Chief Bill Ehrenreich, Captain and Fort Plain Central School Transportation Supervisor Gary Ruszkowski, President Joe Hanifan, Vice President and Fort Plain Board of Education Member Jeff Jones, and Firefighters and Fort Plain High School Class of 2022 Alumni Jayden Sackett and Jonathan Williams.
Fire Prevention Week comes once a year, but the lessons learned last a lifetime.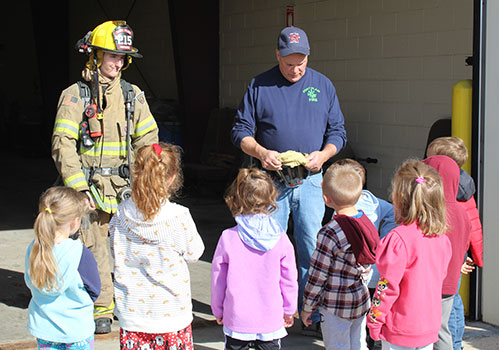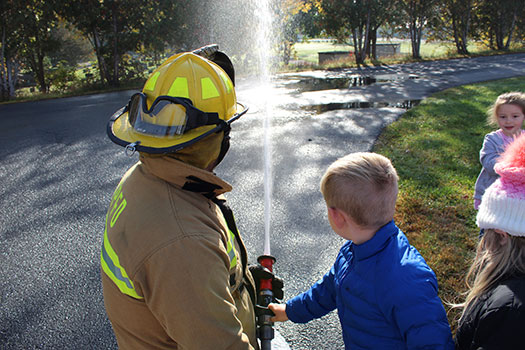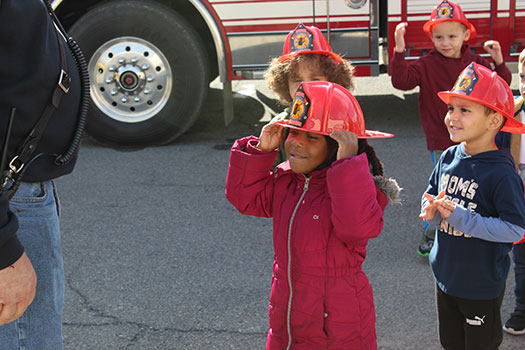 Visit our photo gallery on Facebook.