Textile Arts students create beautiful quilts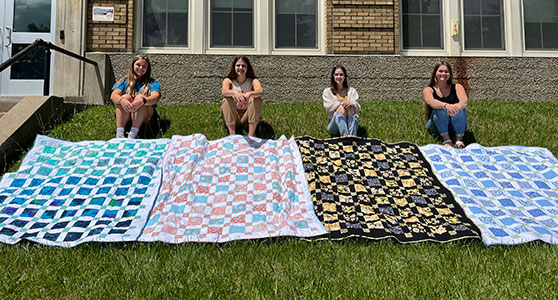 Students in Patti Jarabek's Textile Arts class at Fort Plain High School spent the semester learning the fundamentals of quilt making, and they ultimately made quilts of their own.
"The quilts will serve as a happy reminder of home when the students go off to college!" said their teacher.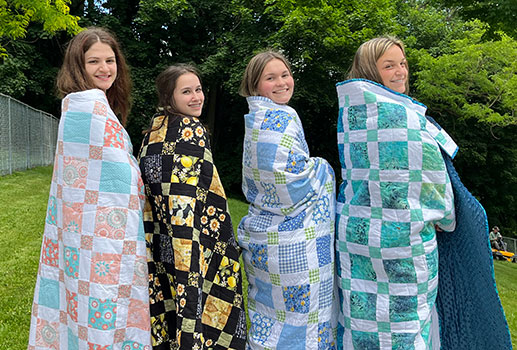 In the photos: Students Sarah Florian, Erin Crouse, Hailey Hogan and Emma Oldick show their beautiful work.