Students serve as poll inspectors on Election Day
'This was a great opportunity for the students to learn more about our voting system and the democratic process while providing an important service'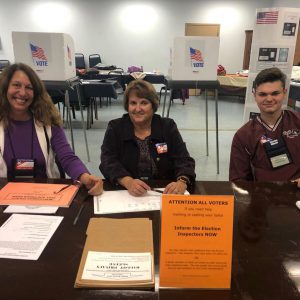 Fort Plain Jr./Sr. High School students Jenna Reese, Brady Fureno and Ethan Gallt performed a civic duty by serving as poll inspectors on Election Day.  
"This was a great opportunity for the students to learn more about our voting system and the democratic process while providing an important service," their social studies teacher Katie Sacco said. 
Sacco helped arrange the opportunity through the Montgomery County Board of Elections and the Student Poll Worker program. To be eligible, a student must be 17 years of age, have been or is currently enrolled in a US History and Government class and have a GPA of 2.5 or better.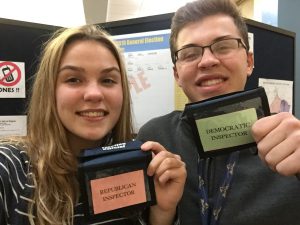 Students are trained by the staff at the election board and able to serve throughout Montgomery County. Gallt served at the Fort Plain Senior Center. Fureno and and Reese were stationed at East Hill Elementary School in Canajoharie.