Stephen Gray's NHS project brings Thanksgiving dinner to 25 families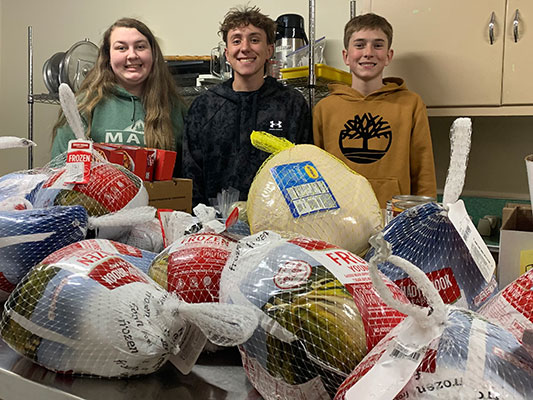 The High School National Honor Society requires each member to complete a community service project sometime during the school year. November was senior Stephen Gray's month and for his project, he wanted to provide families in need with Thanksgiving dinner.
Stephen worked with fellow NHS students, faculty and staff members, and the Loaves & Fishes Pantry at the Reformed Church of Fort Plain. Stephen and the team gathered enough donations to put together Thanksgiving dinner supplies for 25 families!
Stephen thanks all of those who generously supported his project.
In the photo: Andra Fuhs, Stephen Gray and Mason Gray deliver the donations to the Loaves & Fishes Pantry in Fort Plain.
– Article and photo submitted by Will Ryan