Seth Wintermute, Patti Jarabek honored with CASDA Scholars Recognition awards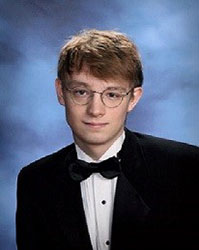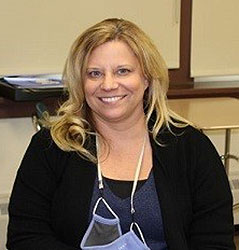 Fort Plain senior Seth Wintermute and Spanish teacher Patti Jarabek have been honored with 2021 Capital Area School Development Association (CASDA) Scholars Recognition awards.
Seth was nominated for the award by Fort Plain Jr./Sr. High School counselor Colleen Cushing. He was then asked to nominate a teacher and selected Mrs. Jarabek.
A CASDA website article about the awards said this about Seth's nomination: "Seth is an outstanding student who will be attending Syracuse University in the fall. A recipient of Syracuse's Leadership Scholars Award, Seth will be studying Political Philosophy and Political Science.
"While a student at Fort Plain, Seth participated in Track and Field and Cross Country, and held leadership roles on both teams. Seth received the Rensselaer Medal, The Julia Innella Memorial Award, and the Bausch and Lomb Science Award."
About Patti Jarabek, CASDA said, "Mrs. Jarabek has been teaching Spanish for the Fort Plain Central School District for 29 years, influencing the lives of hundreds of students. Seth chose to recognize Mrs. Jarabek as the teacher that has had the most significant influence on his education because, in his words, 'her class and guidance has helped me immensely through my career in high school and I would like the opportunity to thank her for that.'"
Congratulations Seth and Mrs. Jarabek!