Reading group partners with library for 'Making a Difference' initiative
The program is made possible through a local advocacy grant.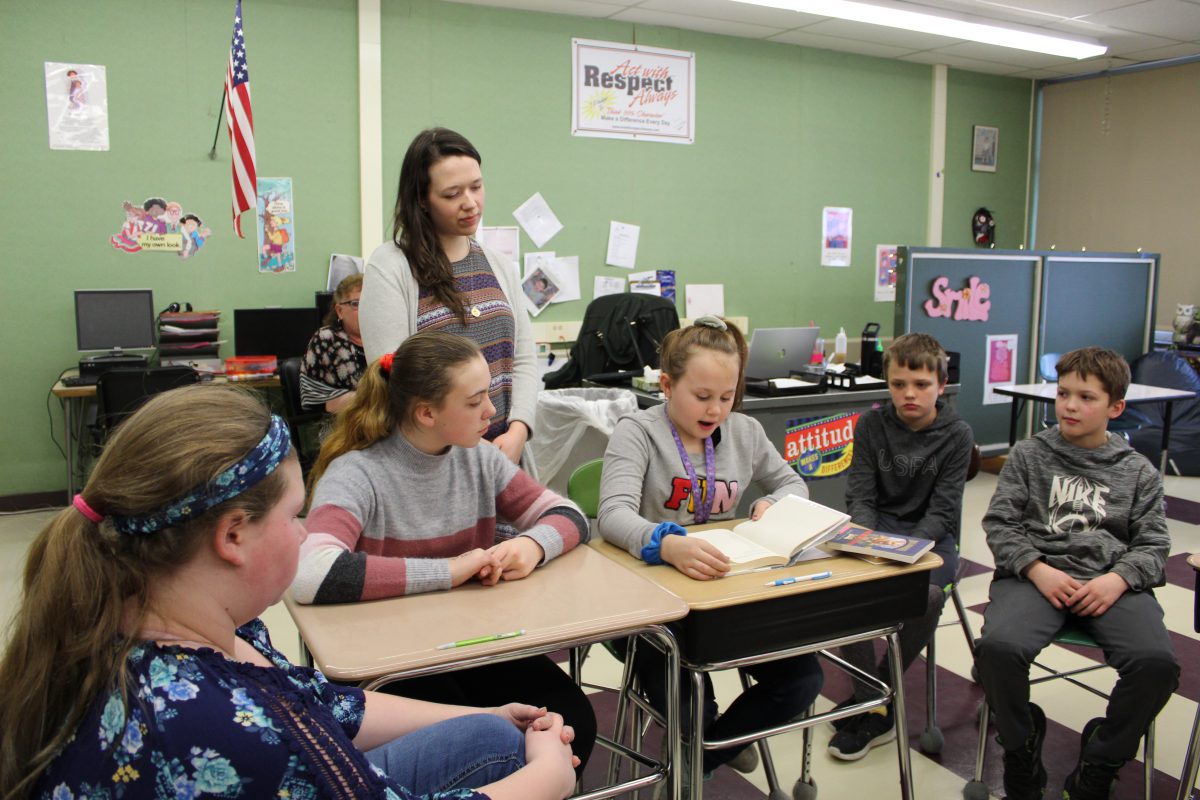 Harry Hoag Elementary is partnering with the Fort Plain Free Library to help students learn how to make a difference.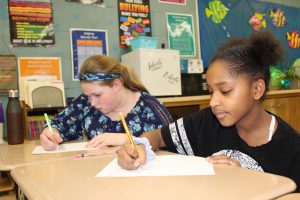 Library representatives Hannah Gies and Whitney Hubbard visited the fifth and sixth grade students in Eileen Kretser's guided reading group on Feb. 26 to kick off a five-part series. Every month, Kretser's students will learn about the ways young people can make a difference in the world. The program aims to inspire students through books and connect them to resources that are available at the library.
"The Fort Plain Free Library has a lot to offer our community, and especially our students," Kretser said. "Working together will open more doors for our students. I want the students to have as many opportunities as possible to explore what they can get from reading."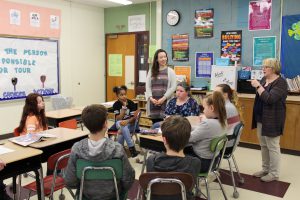 Gies worked with students during the first session to help them learn about identity. She talked about how a person's passions can drive them to make a difference. Students picked words to describe themselves and the things they care about. They took turns reading from books about young people who used their talents and passions to bring attention to causes. Then they talked about how they related to what they read.
In future visits, students will learn more about what they can do to make a difference. They will learn where they can make a difference, when to act and why making a difference matters.
"We are thrilled to embark on this collaborative initiative with the Harry Hoag Elementary School," Hubbard said. She is the director of the library.
The program is made possible through a local advocacy grant awarded to the Fort Plain Free Library. The grant was funded by the Mohawk Valley Library System, the Carol Clingan Library Advocacy Fund and the Foundation for Mohawk Valley Libraries.
"We hope our students will be inspired by what they read and want to become an advocate for their own passion project to promote positive change in the world," school Principal Lauren Crisman said.