Olivia Sweet honored with NASA's "You've Got Perseverance!" award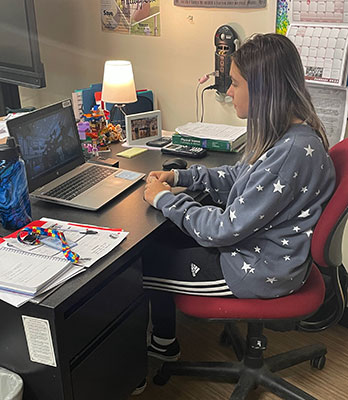 Fort Plain 8th grade student Olivia Sweet has been honored by NASA with a 2022 "You've Got Perseverance!" award.
On Dec. 6, she spoke with NASA engineers and scientists in the Jet Propulsion Laboratory in California. She also received a personalized message from the Perseverance Rover that is currently on Mars.
Olivia was nominated for the award based on how she has demonstrated determination, grit and perseverance in her academics and personal life. She is listed on NASA's award webpage.
Congratulations Olivia!