Observing, measuring, surveying: 5th graders investigate traits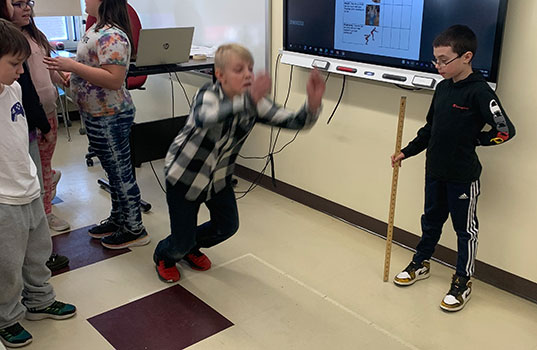 Pat Hanifin's 5th grade science class recently completed a lab on "investigating traits." In addition to the more common traits such as eye color, hair color, freckles and dimples, the students learned about other, less familiar traits.
They were able to test reaction time, reach, broad jump and hand span. The students then completed a "traits survey" of at least two of their family members. Their teacher reports that it was a fun activity for sure!