Mrs. Stokna's Career Internship Class adds flower flair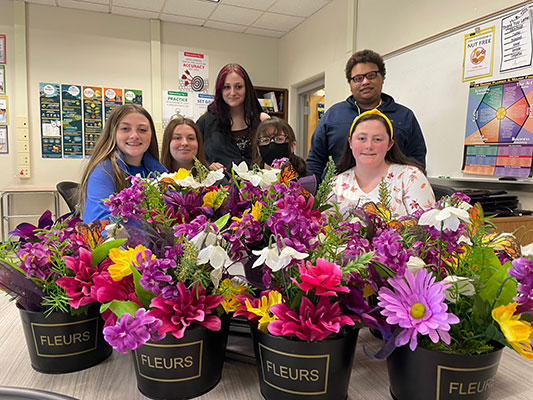 By Talia Narzymski 
Mrs. Stokna's Career Internship Class at Fort Plain High School lent a helping hand to make this year's Spring Fling and Prom an extraordinary experience for our student body.
The design team put their heads and hands together to design two beautiful archways, and the Spring Fling setup was so beautiful that it was also used in a family wedding the following weekend! The team is pictured (above) with the floral arrangements that they made for the tables at the Spring Fling.
Brianna Krutz was the head designer for the archways, and Braeden Mosher was her trusty assistant who worked alongside Monique Cool. Alyza Scott and Kaitlyn Dodson were more than happy to help the class put together the nine floral arrangements for the Spring Fling, and Talia Narzymski pieced together the two selfie stations many students loved at both events.
The six-member team was grateful for the opportunity to make the student body have wonderful memories. They would like to thank everyone who donated materials and the arch to make this all possible.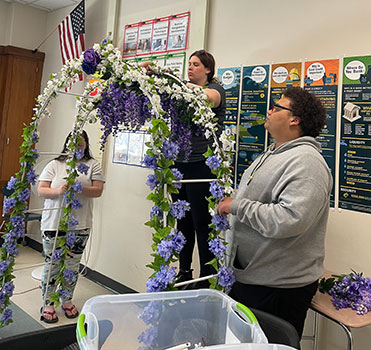 The arch design team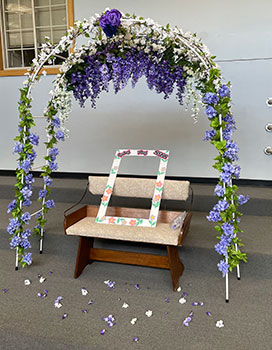 The spring fling arch and frame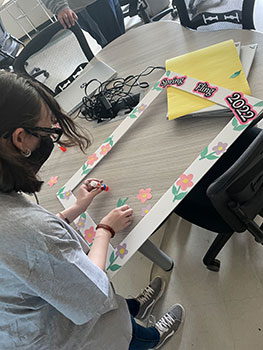 Working on the spring fling selfie frame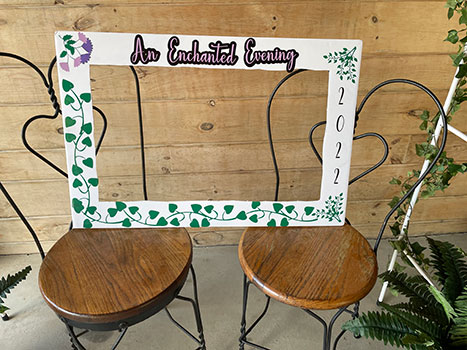 Prom selfie photo frame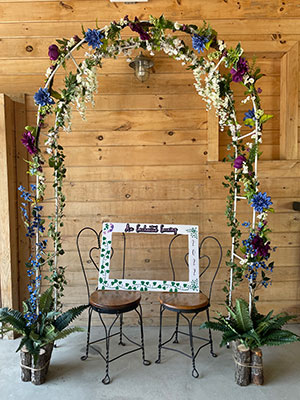 Prom arch and frame