Kristy's Closet provides clothes, toiletries for students in need
The closet was entirely designed, engineered and constructed by teacher Kreig Heroth's Technology and Design class.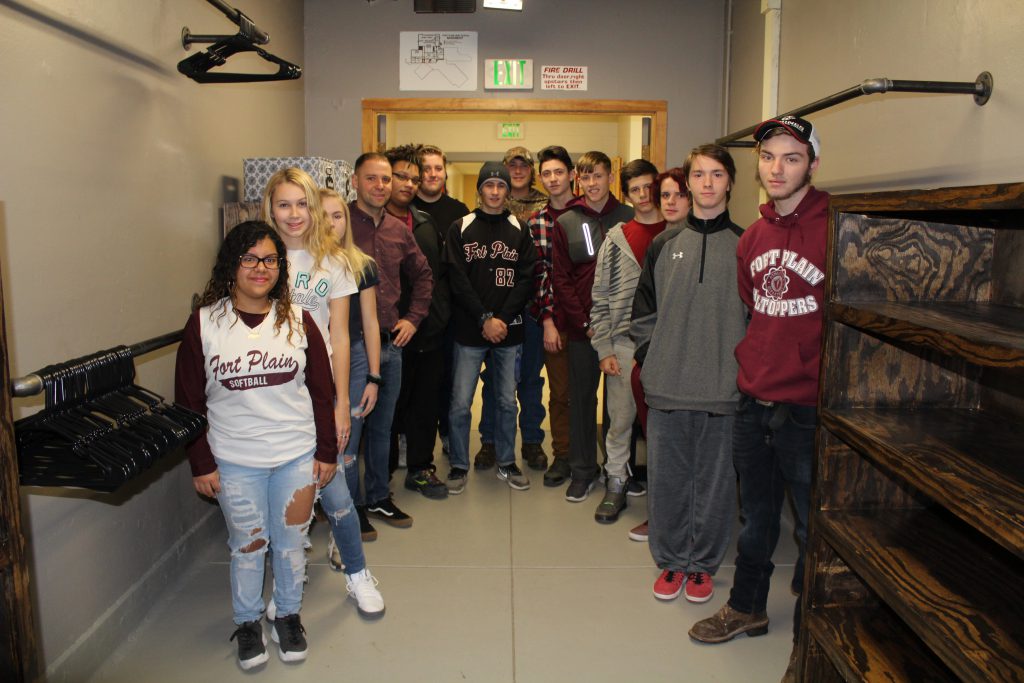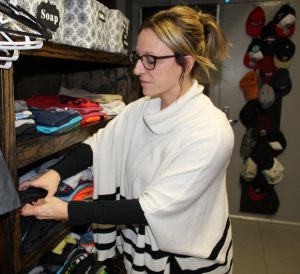 Kristy's Closet has opened at Fort Plain Jr./Sr. High School, a place where students in need can go to get clothing and toiletries. School officials say it's made a huge impact on the school, both for the students it's benefiting, and for the students who constructed the space.
"I've had a few customers already. Some of them have hugged me and cried because they were so grateful," school conduct coordinator Kristy McFee said. She is the point person for the closet. School employees let McFee know if there is someone in need, and she discreetly brings students to the space to let them pick out clothing, shoes, toiletries and other items.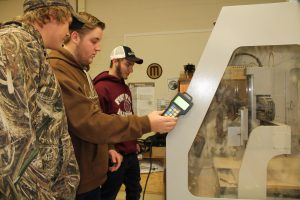 The closet was entirely designed, engineered and constructed by teacher Kreig Heroth's Technology and Design class.
"It was the hardest I've ever worked on a project, because I wasn't just building something for myself," junior Storm Lounsberry said. "I'm proud of it. It feels great knowing it will help people."
The school is accepting donations of new and gently-used clothing in all sizes for teens and young adults. Jeans, leggings, sweatpants, sweatshirts and T-shirts are some of the things needed most. New underwear, socks, toothpaste, toothbrushes, soaps and shampoos are also needed.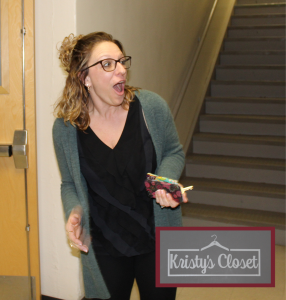 The closet was named Kristy's Closet after McFee, a Fort Plain alumna and long-time employee.
"I'm so excited about this opportunity given to me to spearhead this program for our young adults," McFee said. "I attended Fort Plain CSD from third to twelfth grade, and I've lived here all my life. This is something I can give back to the community that I live in."
The closet features a variety of wooden shelves and galvanized clothing racks that were all engineered and built by the Technology and Design students. They also designed and cut out wooden labels for clothing bins.
"At the beginning, it was just a project, but as it progressed, they became very passionate about it," Heroth said. "They put in extra time outside of class because they were really proud to help their community."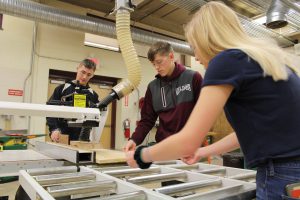 Students used computer software to design the space and then built a model. Students presented their ideas to McFee and Principal Deborah Larrabee, just like they would at a real job for a potential client. They got feedback and made modifications to their design before they got to work in the shop. Students also had to get pricing estimates from a lumber shop and make sure all of the materials fit the budget.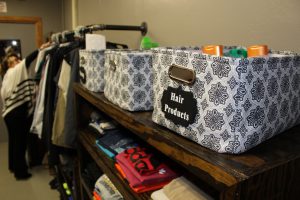 "I couldn't be prouder of the Technology and Design students," Larrabee said. "This project gave them real-life experience and an opportunity to apply their talents in a meaningful way."
If you would like to donate items to the closet, please contact the school office at 518-993-4000 ext. 2125 or McFee at 518-993-4000 ext. 2314.