Harry Hoag students enjoy learning a lifetime sport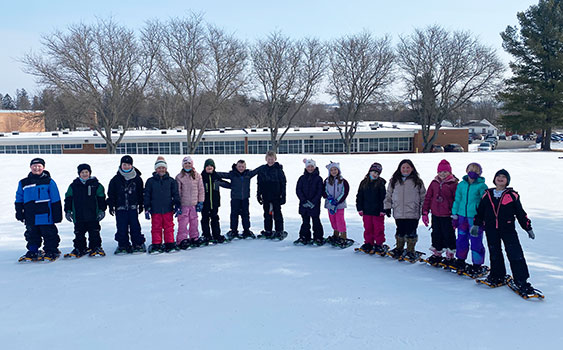 Michael Meier's and Mark Hitchcock's physical education classes at Harry Hoag School had a great time learning how to snowshoe just before their winter break, a fun outdoor activity they can enjoy for years to come.
"Late this past fall, we were lucky to be able to place an order for snowshoes for Harry Hoag," Meier said. "Just before February break, we received the order and quickly took advantage of the snow still left on the ground. Our second through sixth grade students took to the fields behind the school and learned a valuable lifetime skill that promotes outdoor health and fitness.
"The students gave the new snow shoes a try during our phys ed classes and overall, had a great time!"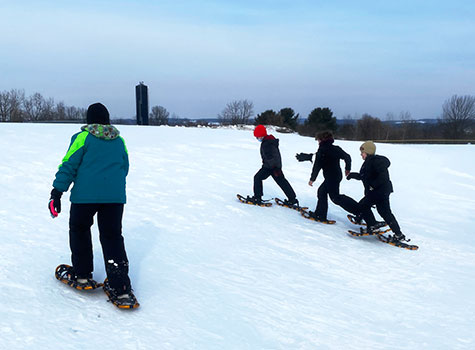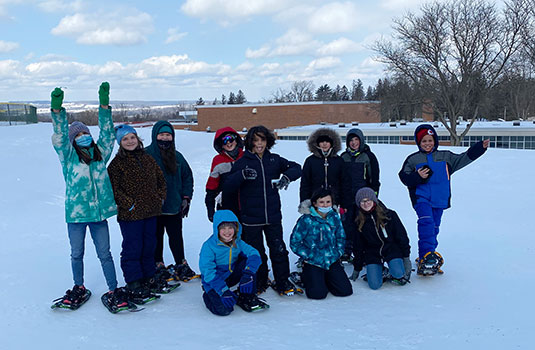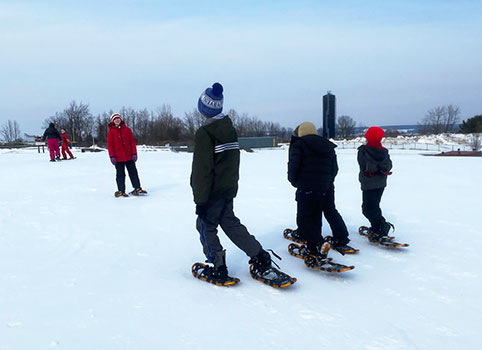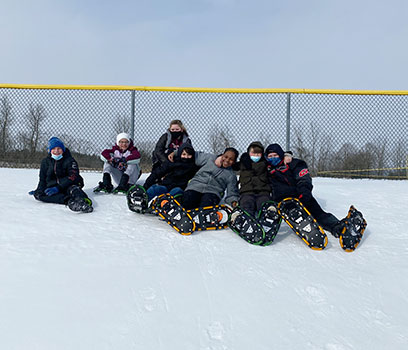 View more photos in our Facebook album.