Free school backpacks available at Harry Hoag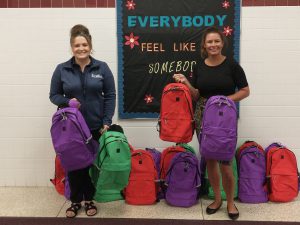 Again this school year, free backpacks filled with school supplies are available for Fort Plain students.
The packs are available at the main office of Harry Hoag Elementary School, Monday, Aug. 28 through Thursday, Aug. 31, 2023 between 8 a.m. and 3 p.m.
Thank you to area business Hill & Markes for their generous donation of these colorful packs and supplies.