Fort Plain valedictorian to be featured on WNYT special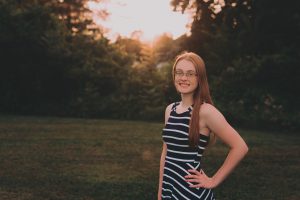 Fort Plain Jr./Sr. High School Valedictorian Michaela Stockwell will be featured on WNYT NewsChannel 13's valedictorian special, The Class of 2020 Speaks.
Stockwell's speech will be included in a full two-hour special that will air Sunday, June 28 from 1-3 p.m. on My4/WNYA. WNYT anchor Jerry Gretzinger says snippets of a few of the speeches will run during a few newscasts on NewsChannel 13 this Friday, and it is anticipated the entire program will be shared online after it airs in its entirety.
"The inspiration and encouragement provided by the students' remarks are incredibly valuable right now, given what our country has been going through this year," Gretzinger said in his announcement. "They are providing an awesome service to all who will watch and undoubtedly benefit from their messages of positivity and hope for the future."