Fort Plain partners with Montgomery County's "Pastport" to History program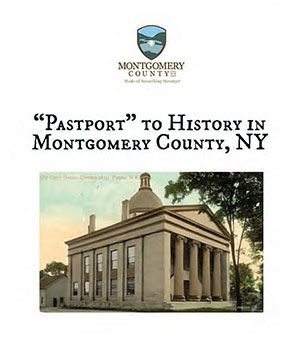 Fort Plain Central School District is proud to partner with Montgomery County Tourism for the "Pastport" to History program, a fun and engaging way for students and their families to learn and explore our extraordinary past.
"The 'Pastport' is a gateway to 17 historic sites, all located right here in our own community and perfect for a family-friendly, fun experience," said Montgomery County Executive Mattew L. Ossenfort. "Through this special program, every child that brings their 'Pastport' to a Mongomery County historic site will receive FREE admission and a special 'entry stamp.' Students who collect at least 10 stamps will be entered in a special contest to receive a historic Montgomery County prize pack."
The "Pastport" will be available in the elementary and high school entrance kiosks, or may be downloaded as a pdf here.
The county historian will be visiting schools next year to hear what students learned while exploring Montgomery County and to talk about the county's rich history.