Flexible seating gives kindergartners the power of choice
Students decide which seat is best to help them get the most work done.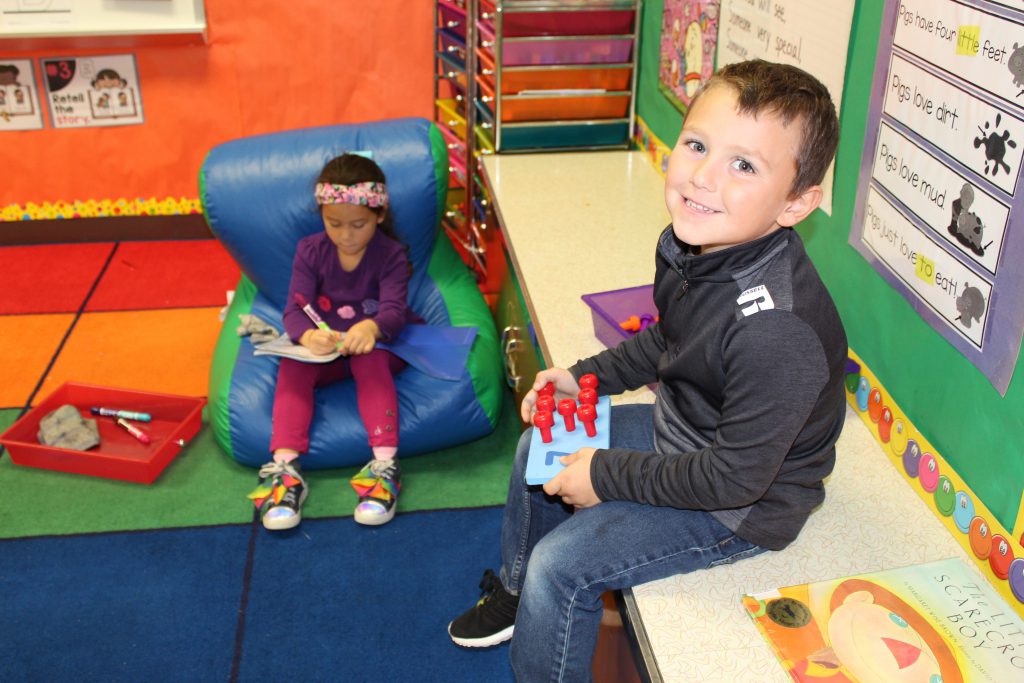 You won't find a seating chart or traditional rows of desks and chairs in Tracey Conover's kindergarten classroom at the Harry Hoag Elementary School. Instead, at any given moment, students could be sitting on stools, bobbing on exercise balls, lounging on bean bags, leaning in scoop chairs on the floor, or even kneeling at tables.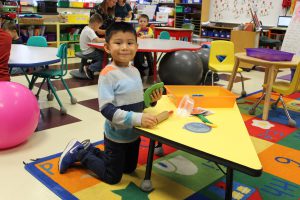 It's known in education circles as flexible seating. It's a seating arrangement that allows students to sit where they choose, offering a wide array of options to work at different heights and in different positions. 
"We transition multiple times during the day, and each time, the children can pick a new seat," Conover said. "This is beneficial to the kids because they have the option of choice."
Conover has fully embraced flexible seating arrangements in recent years because of how it has positively impacted student learning. Conover attributes it to increased student productivity because the kids are comfortable and able to move.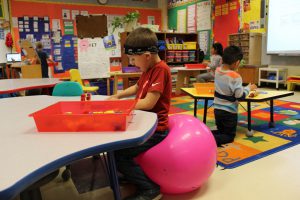 "A few years ago, I had a student who had trouble focusing," Conover said. "One day, he was sitting at a table on an exercise ball. He was gently bouncing, fully engaged in his work. It showed how something as simple as having a seat that was comfortable to him could make a big difference."
"I know it's hard for me to focus and get things done when I'm uncomfortable," she continued. "The same goes for kids."
Though they have options, each seating arrangement has its own rules. Students always have to be seated safely, and they have to stay in their spot until they transition to the next activity.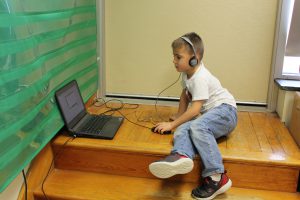 The students say they like to pick their seats. 
"It's fun because we get to explore new seats," Tabatha Romanello said. 
"I like to sit on the counter to do my work," Chase Woodcock said. 
Flexible seating also helps students learn to problem-solve. One student opted to lay on the classroom carpet during a writing workshop. He got to work, but his pencil kept poking holes through the paper on the carpet. So, he solved his problem by grabbing a clipboard from a stack that Conover has stored in a bucket.
"They figure out what works for them. For some students, that means having a forever seat, because they don't like moving around," Conover said. 
Students also learn about how to resolve conflicts in a positive way. 
"There are only so many seats available for each option. If there aren't enough, they have to figure it out, or no one can use it," Conover said. "Most of the time they solve the problem without adult intervention."