Camps offer lots of learning, creativity and engaging activities
Lots of learning, creativity and engaging activities were the features of this year's math, literacy and technology summer camps at Harry Hoag School. Students enjoyed a variety of hands-on projects and challenges that taught them new skills, built upon their knowledge and provided some great opportunities for teamwork and growth.
Here are just a few highlights.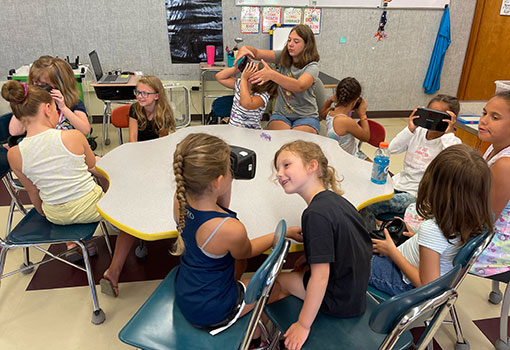 A closeup view of another part of our world: Math & literacy summer campers used Virtual Reality viewers to explore the Amazon rainforest and other environments, and they were joined in their adventures by K-1st grade and 5th grade students.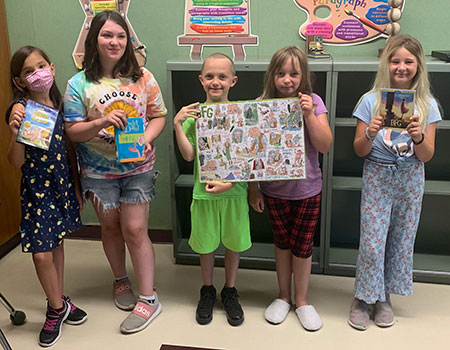 Soon to be 3rd graders put together a 500-piece puzzle from Roald Dahl's book, "The BFG" at summer literacy camp. They also read the book and compared it to the Disney movie.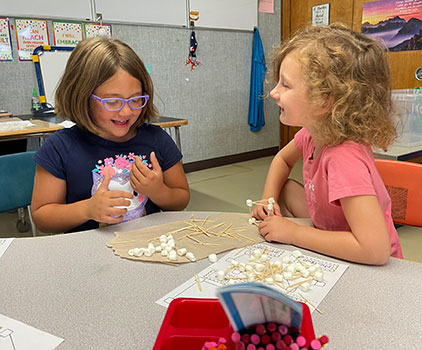 Math & literacy campers practiced making 2D and 3D shapes with marshmallows and toothpicks, reported Tayah Simmons. "Then for fun we got creative to see what we could build. Some built pools, campfires and houses!"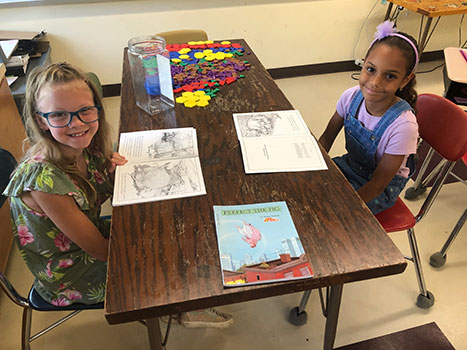 When these math & literacy summer campers head into 4th grade in September, they'll bring with them skills they learned this week while journal writing, sketching, building with popsicle sticks, doing guided reading, using math manipulatives and having some crafting fun!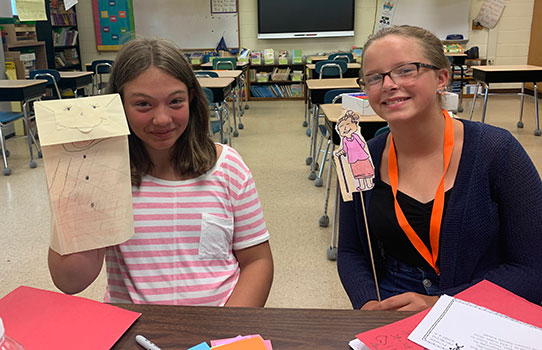 And more camping coolness from our summer math & literacy camp.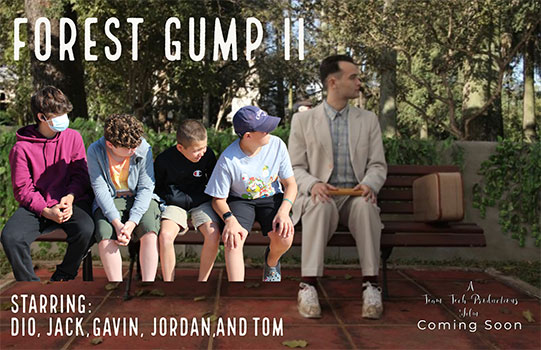 Matt Heiser's Summer Tech campers created personalized movie promos using Adobe Express, a graphic design program.
One camper connected tech camp with her involvement in the summer musical: She created a promo for the Fort Plain/Canajoharie drama club production of "Holiday Inn."
View more photos  and our summer Team Tech News video on our Facebook page.