Bikeway is cleared of plastic, trash thanks to HS students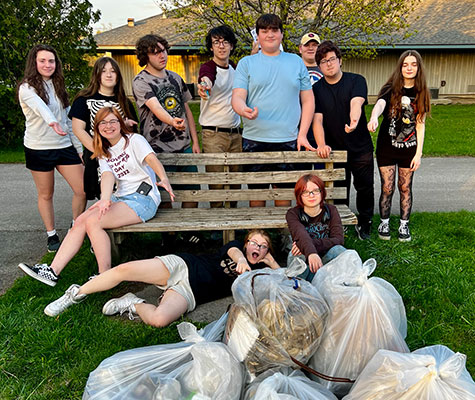 A motivated group of 8th through 11th grade students celebrated Earth Day 2023 by cleaning up garbage along the Fort Plain section of the Erie Canal Bikeway.
The most common items found were bottles, cans, and plastic food wrappers. Plastic doesn't biodegrade and breaks down into microplastics, which persist in the environment for a very long time. Thank you to our students and Mr. Elliott, Ms. Veitch and Ms. MaGinnis.
Topper Pride!