An unforgettable "Aladdin" experience, thanks to Arts in Education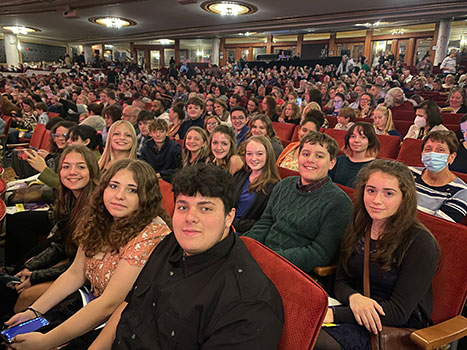 Twenty students in Fort Plain Jr./Sr. High School's OK2XL program visited Proctor's Theatre in Schenectady on Oct. 19 to see the Broadway musical "Disney's Aladdin," a trip made possible through the Arts in Education program.
The production was a hit with the students. "I was highly impressed by the beauty of the set and the costumes," Taylor Potter said. "The cast was very talented and perfect for their characters. I recommend it to anyone to see 'Aladdin'."
"As for my experience at Proctor's 'Aladdin', it was the most magical performance I had seen at the theatre," Natalie Thibodeau said. "I had a wonderful time with my friends while seeing the play, and it was a school trip experience that was unforgettable."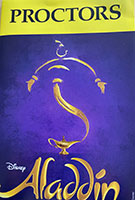 According to Proctors.org, "The timeless story of Aladdin, [is told in] a thrilling new production filled with unforgettable beauty, magic, comedy and breathtaking spectacle. It's an extraordinary theatrical event where one lamp and three wishes make the possibilities infinite."
According to Proctors, reviews have described the show as 'Pure Genie-Us,' Fabulous' and 'Extravagant'.