Acclaimed author honors student's writing with autographed book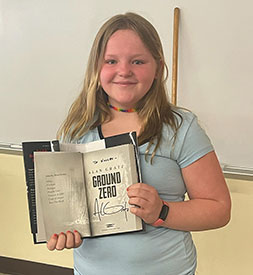 A Harry Hoag student's own writing has been recognized by the author of a nationally acclaimed book about 9/11.
"Our fifth grade Guided Reading class read the book 'Ground Zero' by Alan Gratz," said Paula Colvin. "The students learned a lot about 9/11. Kinley Trumbull then wrote her own story about 9/11. When she gave me her story to read, I was so impressed with what she had written, I wrote to Alan Gratz and asked if I could send it to him.
"In return, Alan Gratz wrote back to Kinley and sent her an autographed copy of 'Ground Zero' and some autographed bookmarks. She was so excited when I presented her with the package from him," Colvin said. "I am very proud of Kinley!"
Harry Hoag Principal Lauren Crisman said, "I've been reading Kinley's stories for years. In fourth grade, she wrote so many stories, her teacher provided her with a classroom library space where she could publish them. I borrowed them to read as bedtime stories for my own daughter. Her writing is exceptional and I'm so proud of effort. Great job Kinley!"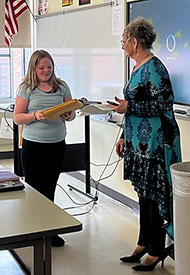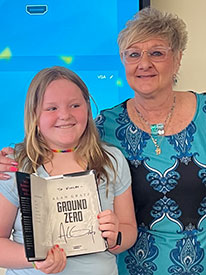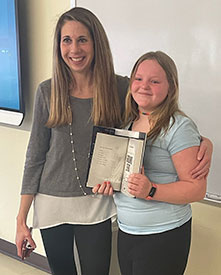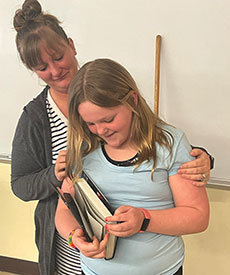 For more information about "Ground Zero," visit Alan Gratz's webpage.