"Every child is ONE caring adult away from being a success story." – Josh Shipp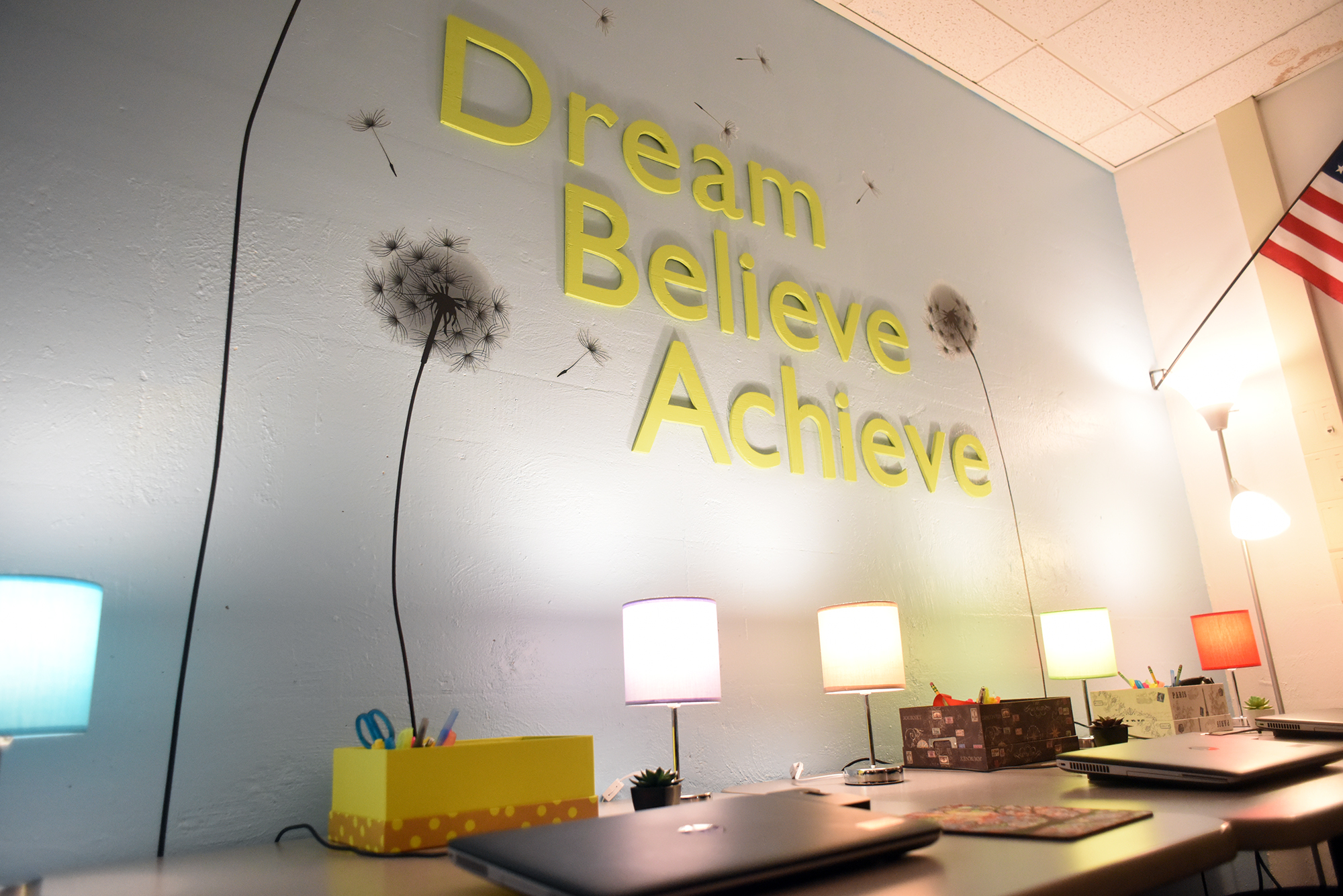 The Academic Coaching Center (ACC) is designed to create a safe, calming, trauma-sensitive learning environment for students in Fort Plain Junior/Senior High School.
Many Fort Plain students do remarkable things in the classroom everyday, but some need a different kind of learning environment to succeed.
The ACC was designed with academic and trauma research in mind to accomplish this.
Thirty-seven current students in grades 7-12 are benefiting from the ACC this year.
What the ACC offers
Apex
Thirteen Apex courses are available. Each course provides students with credit recovery options to keep them on track for graduation. The Fort Plain Junior/Senior High School Credit Recovery Program is designed to offer students, who have failed courses required for graduation, the opportunity to recover the lost credit in order to graduate on time with their enrollment cohort.
Students use apexvs.com.
The Credit Recovery Program is intended for a student to relearn, retest, and ultimately recover credit.  Apex is an online program that provides a rigorous curriculum under the direction of an Academic Coach.
For Students: Enter your user name and a temporary password.  You will be prompted to enter a new password.  Write your username and permanent password on a notecard to leave in the card file in the ACC. Students keep a folder and/or notebook for study guides, notes, and other materials for a course(s) in designated trays in the ACC.
Academic Coaching
Every day, students need to fill in a "daily accomplishment log" in their folder in the room. These logs keep track of academic and coaching time. In addition, students meet with the teacher/academic coach in the ACC go over academic, social, and emotional needs for the remainder of the school day.
The Team behind the Center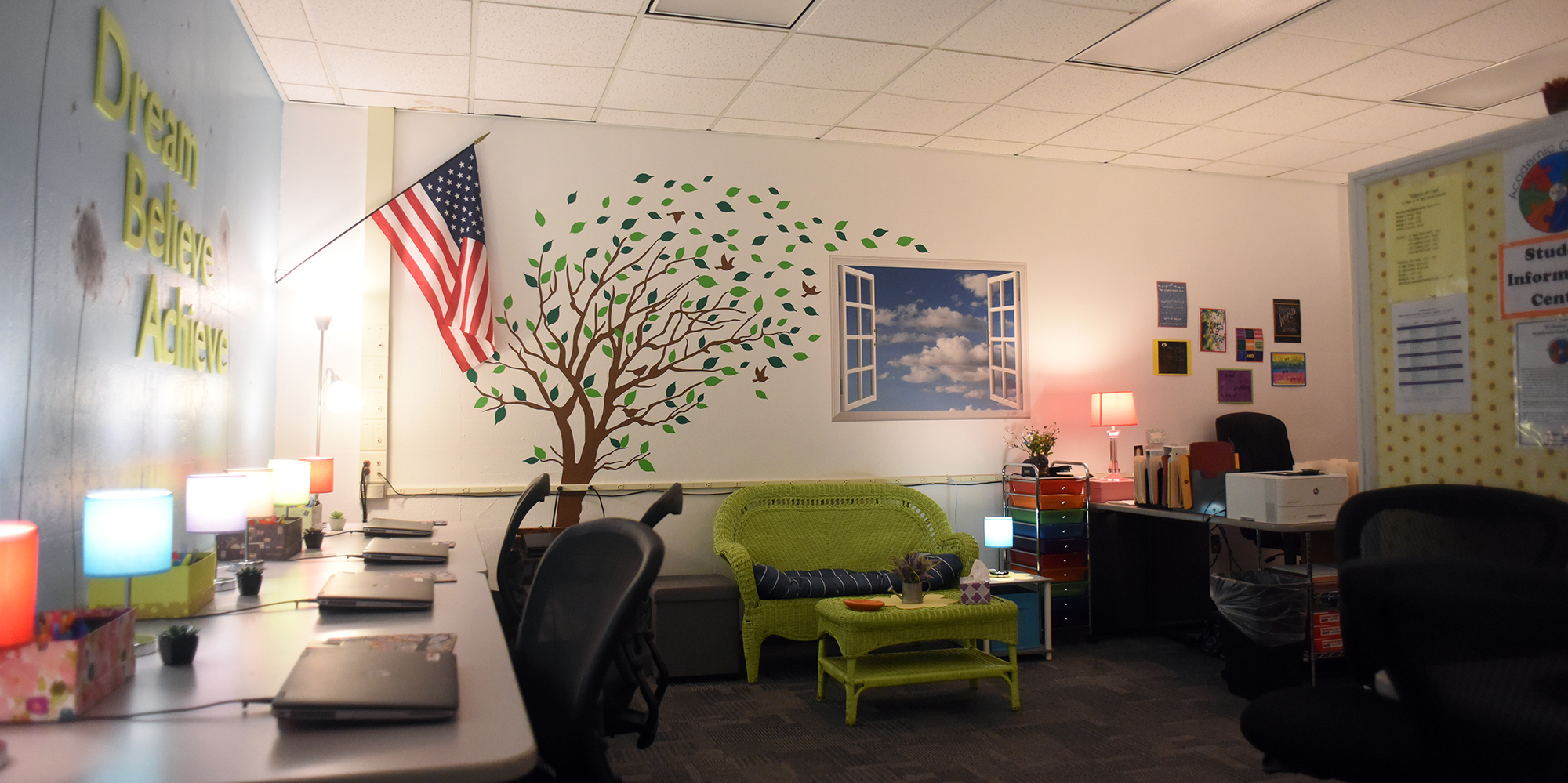 Mrs. Denise Smith has been a driving force behind the creation of the Academic Coaching Center. She works directly with all of the students that utilize the ACC.
"As your Academic Coach, my role is to provide you with a safe and secure classroom where you will always feel comfortable and welcome," says Mrs. Smith. "My goal is to teach you helpful strategies which will assist you in becoming successful students. I would like you to remember that my door is always open to all of you."
The ACC is also a culmination of work from a variety of people throughout the Fort Plain Central School District.
The Counseling Center at the Jr./Sr. High School – specifically 10-12 School Counselor Colleen Cushing – was instrumental in the ACC's creation. High School Principal Deborah Larrabee and the Fort Plain Board of Education all support the ACC.
Past Student Testimonials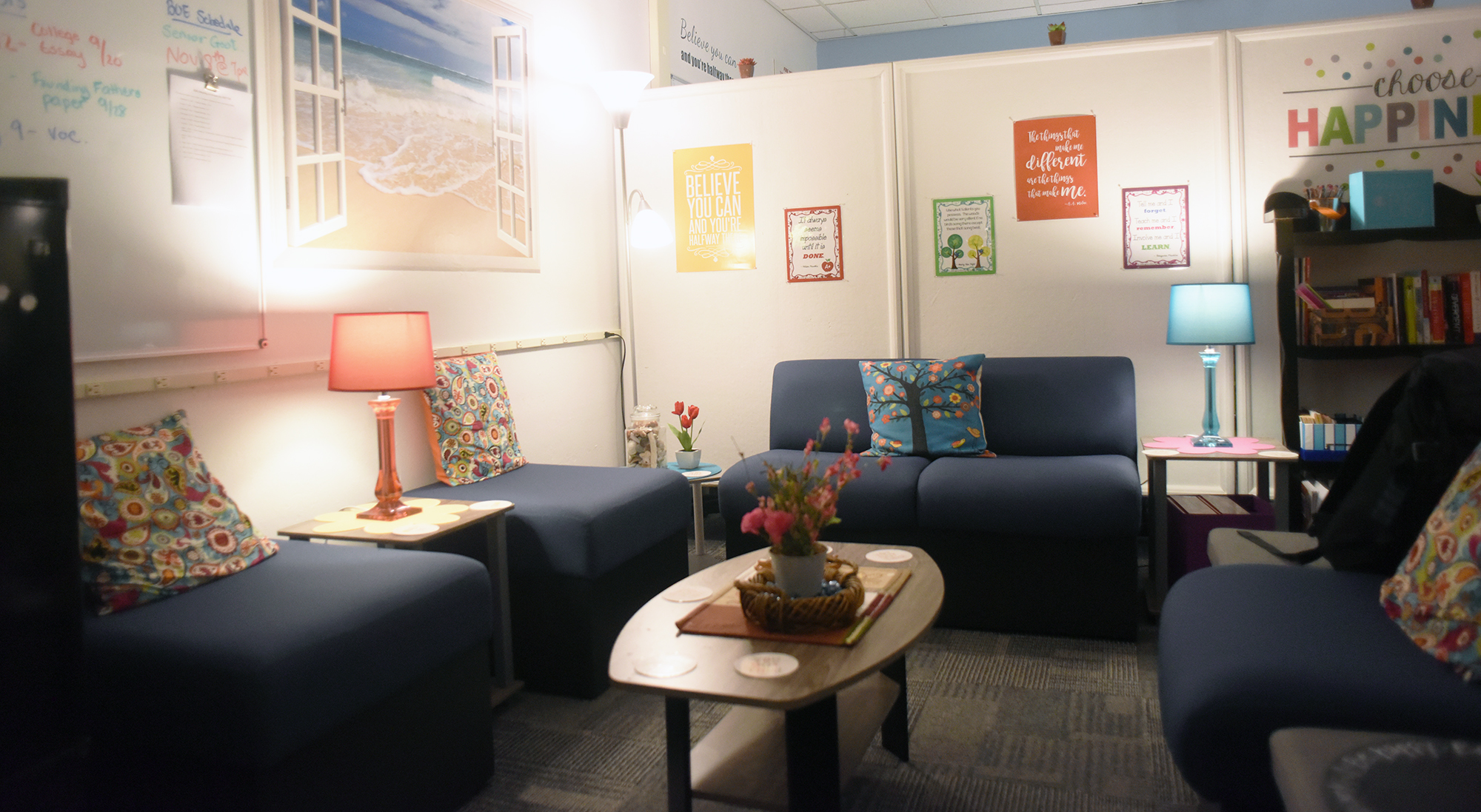 "The ACC isn't just a room to me. Personally, it feels like home. It's a nice quiet place where you can come to when you're having a bad day. It's a room where you can just feel comfortable around everyone down here. Me being down here helps me focus a lot more, and with this help, I can do anything to succeed in school."
"The atmosphere (of the ACC room) keeps me focused on my work and helps me not be afraid to ask for help if I need it. Being in Academic Coaching makes me confident in my abilities, and surrounded in the hope I can do it. I love having access to the help that I need."
"There's something about a calm, safe space that really helps me on a day to day basis. There is food in here, a coffee machine. There are little shampoo bottles and conditioner in the bathroom. Maybe it's for kids to take home if they don't have any. Things like this can help so many kids in so many ways. From someone who had nothing for about three years of her life, I saw those in the boxes and started crying. That's how much it meant to me."