Remembering Jacques "Jack" Calbet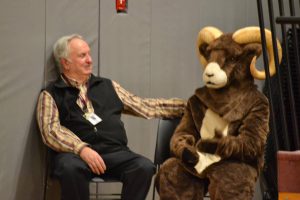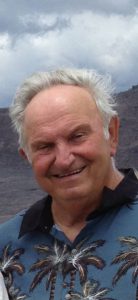 Jacques "Jack" Calbet, a devoted FPCSD staff member for thirty-eight years, passed away unexpectedly on Monday, February 18, 2019. Jack loved Fort Plain and cared deeply about the FPCSD and our students. He was quick with a smile and a greeting for anyone he met throughout the day. Jack was a good man who will be remembered fondly by the faculty, staff, and students of Fort Plain.
Jack drove a school bus regularly for over eight years. During his early years of driving, someone presented him with the following poem that meant a lot to him.
The Treasure Carrier
by Riney Jordan
"What is it that you do?" I asked the man,
As we sat together that day.
You could tell from the way that his face lit up,
That he was going to enjoy what he had to say.
"I transport treasures," he said with a smile.
"Their value you cannot measure.
Once in the morning, once in the eve,
I transport this priceless treasure."
"My goodness, how important,"
I said as I turned to him.
"You must be quite a person,
To be entrusted with such a gem."
"From one safe spot to another I carry
My cargo day after day,
And you should see what joy it brings,
As I carry them on their way."
"Each treasure's unique, no two alike,
Each radiant in some special way.
Some stand out, some more subdued,
But each needing some care today."
"My treasures are different colors,
No two are alike you see.
Some are large, some are small,
Each one a mystery."
"How many guards do you carry along,
As you go from place to place?
Do you carry a gun to protect these jewels?"
I asked as I studied his face.
"His eyes narrowed, a serious look
I noticed as he replied.
"I don't carry a gun, there's not a guard.
Thank God, no one has tried."
"I can't imagine the pressure."
I responded with a voice of surprise.
"You must be quite a person
To be entrusted with such a prize."
I take it very seriously,
It's too important you see.
There are so many people out there
Who are really depending on me."
By now I couldn't imagine
A more important task
"Is it gold? Is it silver?"
I just had to ask.
"None of those," he said with a smile.
"It's boys and girls for me.
They are the treasures I transport.
America's future, you see."
"I have a most important job,
Important to each of us,
For I'm proud to say, with a world of pride,
I drive a yellow school bus."