PreK & Kindergarten Applications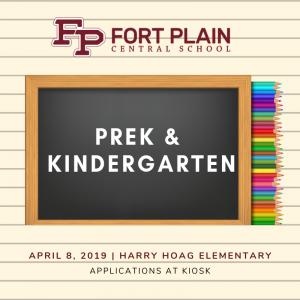 On Monday, April 8th, PreK and Kindergarten applications will be available for pick up at the Harry Hoag Elementary School!
If your child turns four on or before December 1, 2019, he or she is eligible to enroll in one of our school-age primary programs.
Please contact Courtney Fowler at 518-993-4000 ext #3072 for more information!