Nine from Jr./Sr. High School represent nations from 1791 at United Nations Simulation
Nine Fort Plain Junior/Senior High school students represented nations, empires, and kingdoms from 1791 at a United Nations Simulation at the Carey Institute for Global Good on Nov. 14.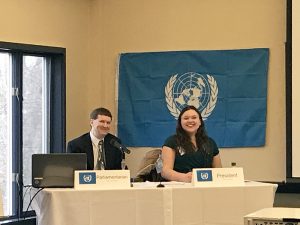 Fort Plain's Quinn Jones was the President of the simulation, while Bryce Thibodeau created and presented a slavery and slave trade resolution on behalf of Abyssinia. His resolution passed, 15-9.
Each student conducted extensive background research to portray their nation accurately.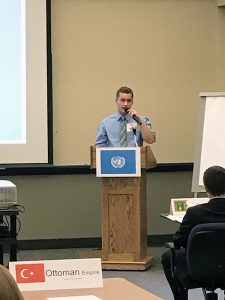 The complete list of Fort Plain students included:
Quinn Jones – President
Michael D'Arcangelis – Iroquois League
Bryce Thibodeau – Abyssinia
Patrick Murphy – Russia
Jenna Reese – Portugal
Michaela Stockwell – Sardinia
Brady Fureno – Denmark
Nate Beam – Maratha Confederacy
Taylor Gifford – Siam