Mr. Heiser's Team Tech Group Tackle 'Summer Slide'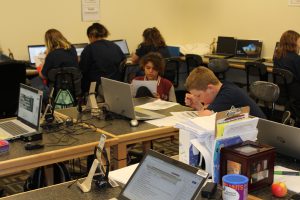 Students in Mr. Heiser's Team Tech group participated in a State Wide Technology contest. Students were tasked with coming up with a solution to improve equity in education through the use of technology.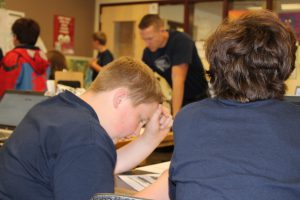 Team Tech tackled the issue of the ʺSummer Slideʺ. The ʺSummer Slideʺ is when students don't participate in academic settings over the summer and regress in their learning and are often unprepared for the next school year. Team Tech created a website that gives all students information about free and low-cost programs that are educational right here in our community!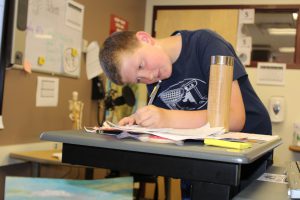 Kids stayed in Mr. Heiser's computer lab for two days designing and creating the website and then presented via the SMARTBoard to principals, administrators from across the state. Their hard work and dedication granted Team Tech third place!
You can view their website here: https://bit.ly/2XTJkge