Fort Plain High School Technology Students Visit Hudson Valley Community College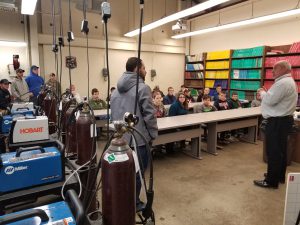 On Monday, November 26, Fort Plain high school technology students visited Hudson Valley Community College and got a taste of the Automotive Technology, Manufacturing Technology, and Electrical Technology programs.
The trip exposed students to options of Technical Degrees once they graduate. The students were able to see the three programs in the process as current students were working on projects in class.
Students were excited to see that there is an opportunity for higher education in the Automotive field somewhat close to home.