Fort Plain Board Appoints New Interim Superintendent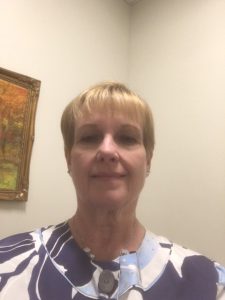 The Fort Plain Board of Education appointed Kathy Dougherty as Interim Superintendent, effective July 15, at its monthly board meeting on Wednesday, June 12.
Dougherty replaces Fort Plain Superintendent David Ziskin, who was named HFM BOCES District Superintendent and Chief Executive Officer by the HFM BOCES Board of Education at its May 29 meeting
"I am extremely honored to be asked to serve as Interim Superintendent of the Fort Plain Central School District for the 2019-20 school year," Dougherty said. "My meetings with the board and administrative staff have confirmed the district's strong core values that are driving the district's work."
Dougherty is currently the Interim Superintendent of the Mayfield Central School District.
"The Board of Education is excited to have Mrs. Dougherty join the Fort Plain Central School District as Interim Superintendent," said Board President Ronald Kardash. "With her extensive educational experience, Mrs. Dougherty will serve us well while we begin our search for the district's next leader."
Fort Plain will commence a search for a permanent superintendent in the fall, with a targeted start date for the spring or summer of 2020.
Dougherty began her career as a music teacher in Gloversville, Johnstown and Oppenheim-Ephratah school districts. She was principal of the Pleasant Avenue Elementary School from 2000 to 2007, and then served as the superintendent of schools at Northville from 2007 until her retirement in 2012.
Since retiring from Northville, she has served as interim principals at the Park Terrace Elementary School in Gloversville and the HFM BOCES Adirondack Academy. She was also an independent Danielson teacher evaluator for the Edinburg school district.
Mrs. Dougherty is a graduate of Onondaga Community College with an associate of applied science degree in music. She graduated summa cum laude with a bachelor of music degree from Syracuse University, and she earned her Master of Science degree in educational administration from the University at Albany. She completed the superintendent development program at SUNY Oswego in 2006.
"It is a privilege to follow Dr. Ziskin in the superintendent's seat, and I look forward to being a part of the tradition of excellence that is a hallmark of the Fort Plain Central School District and the community," said Dougherty.
Ziskin is set to begin his official duties with HFM BOCES on Aug. 5.
Dougherty and her husband, Doug, live in Johnstown and have two children: a daughter, Erin, who lives in Ohio, and a son, Patrick, who lives in Maryland.