Fifth-Graders Learn About Fingerprinting 101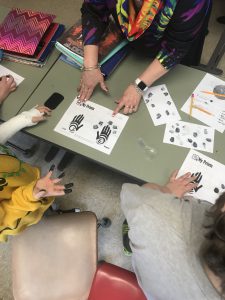 The students in Mr. Hanifin's 5th-grade science classes recently spent time learning about fingerprints.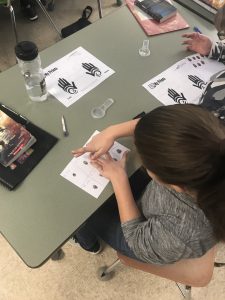 Fingerprints are the impressions made by the papillary ridges on the ends of our fingers. Because the ridges are unique to every human being and do not change with growth or age, they make an ideal form of identification.
The students made prints of their own fingers and then worked to identify the significant characteristics that they saw. They discovered that "loops" are the most common fingerprint feature, seen in about 65% of people. "Whorls" are the next most common, appearing about 30% of the time. The rarest feature is the "arch" or "tented arch," is found only in about 5% of fingerprints.
With the assistance of Fort Plain P.D. Detective Sitterly, the students also learned about the technology used to locate and lift fingerprints at crime scenes, and about why certain surfaces hold better fingerprint traces than others. Finally, the students explored all of the ways technology allows us to use fingerprint identification to access doors, phones, and other secure areas and devices. They brainstormed some ideas for how fingerprint technology might be used even more in the future.
The students had a good time discovering that their fingerprints are just as unique as they are!