Emory Sammons, Team USA Junior Men's Quadruple Sculls finish 7th in World Championships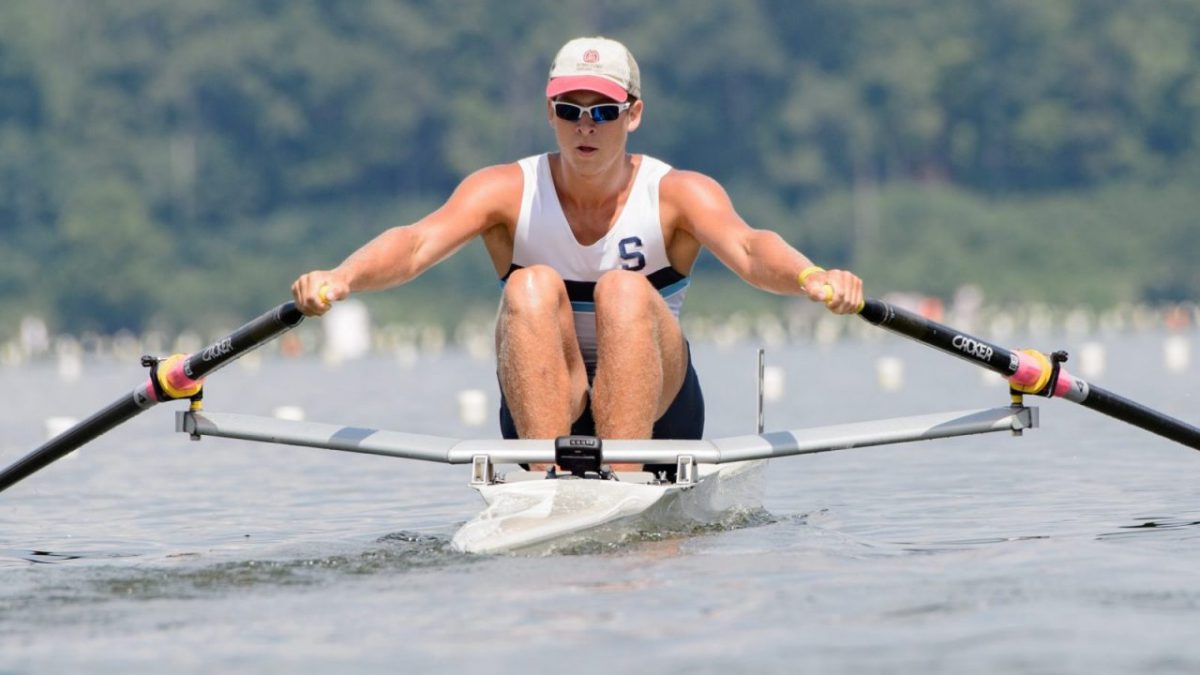 Emory Sammons was already one of the best rowers in New York State.
Now he is among the elite in the world.
Sammons and the Team USA Junior Men's Quadruple Sculls won the B Final (06:17.890) at the 2017 World Rowing Junior Championships on August 6 in Traka, Lithuania. With that finish, the team is No. 7 in the world.
"I think the best part of this experience has been the ability to train and get to know some high caliber athletes," Sammons said. "Something that I learned was how much time and effort needs to be put in to become a competitive athlete at such a high level. I have been told it's a lot of work but I never truly understood until I was shown it."
Switzerland won the event overall.
Team USA was sixth in its semifinals race (06:13.230), third in Repechage 2 (06:09.200), and finished fourth in its first heat (06:19.780).
"These are some things that we have worked out previously, but when the heats came we didn't really make it happen, so we were able to make the changes," Sammons said to Row2K.com about the 10-second improvement between the opening heat and the repechage that qualified the Americans for the semifinal.
Before the international competition, Sammons finished second in single sculls at the annual Scholastic Rowing Association of America national championship regatta in Pennsauken, NJ by 8/1000ths of a second (05:26.737) in late May. He won the Scholastic Rowing Association of New York State a few week prior by 1.8 seconds (5:44.5) earlier that month.