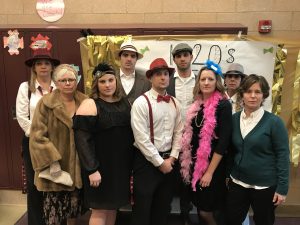 The eighth-grade students have had a busy spring, with many special projects and activities keeping them busy!
Students thoroughly enjoyed their latest interdisciplinary unit of America in the 1920s, learning about everything from fashion and fads to favorite foods, moments in history, and cultural experiences.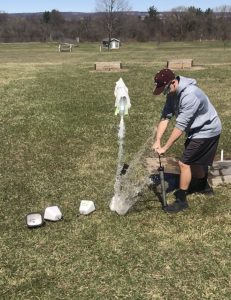 On the Science-Technology-Engineering-Math (STEM) front, the students built and launched their own model rockets, learning about the many aspects of propulsion and flight.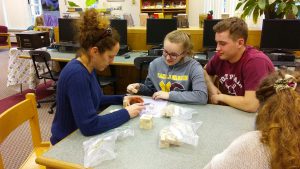 Family Math Night was enjoyed by the many families in attendance, who came together to solve puzzles and play games that integrated math skills.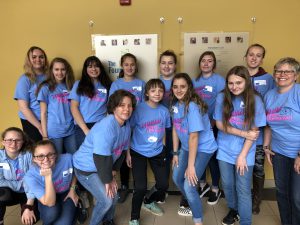 Several of the class's girls attended the Women of STEM conference at FMCC, learning about education and careers.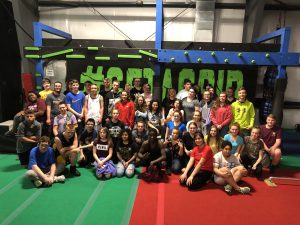 Finally, students traveled to Saratoga Springs to participate in the challenging obstacles at the Saratoga Ninja Lab. Following that experience, they visited historic Congress Park in Saratoga, meeting with retired history teacher Dave Patterson to hear about the amazing history of the Congress Park area.