A Fort Plain freshman accepted into a prestigious choral camp this summer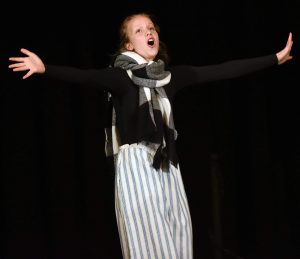 Sophia Rodgers will spend her summer at the School of Choral Studies at the New York State Summer School of the Arts (NYSSSA) held at SUNY Fredonia.
Only 60 students throughout the state in grades 8-12 are chosen for this musical honor.
Rodgers audition for the camp included a solo performance of "I Feel Pretty" from the musical West Side Story. She received instruction from Mrs. Sincavage, along with a pre-recorded piano accompaniment of the piece courtesy of Norma Bowley.
For more information on the Schools of Visual Arts and Choral Studies, the faculty, a sample day schedule for students, and concert details you can click the link below.