If you find a painted rock that made you feel good…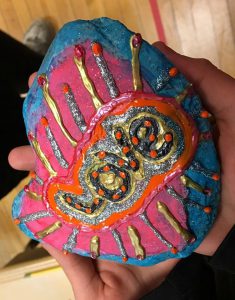 Over the past few months, Ted Arndt's class had been engaged in a community service project to paint rocks with inspirational words and then leave them around the community.
Iyanna Gilot found the rocks for the class to paint.
Each rock said, "If this rock made you smile, please email, Mr. Arndt."
Well, the rocks have been placed and people have started to send in notes!